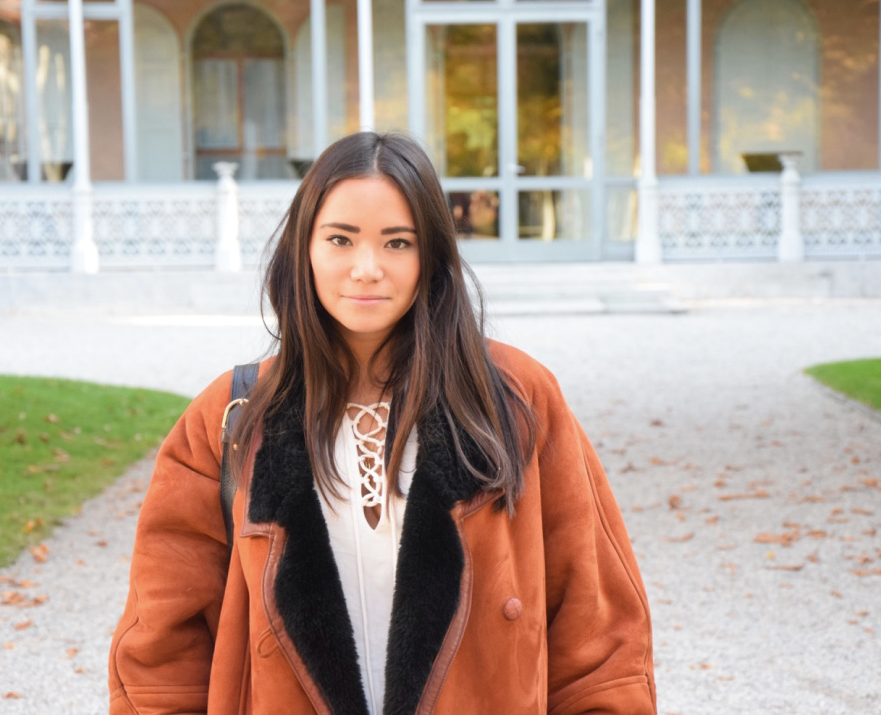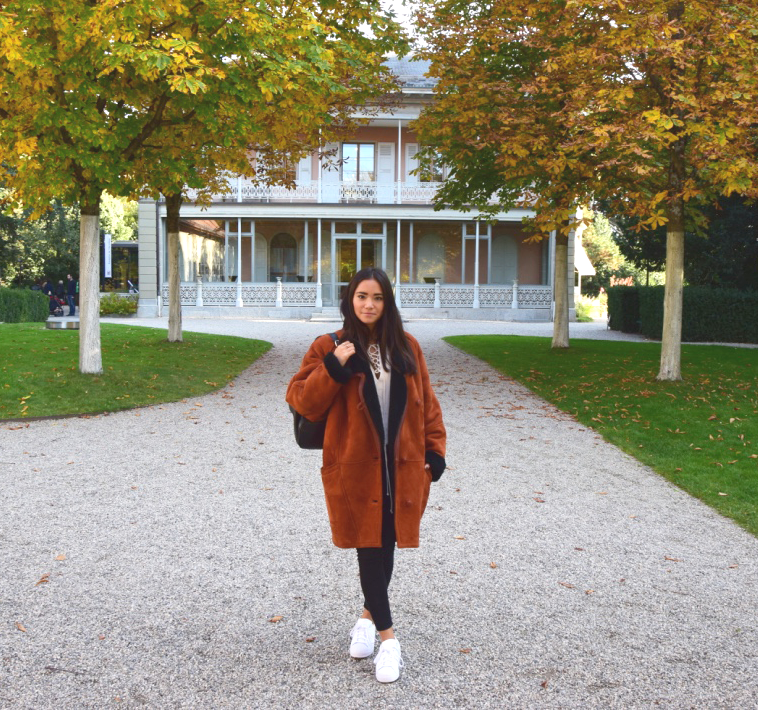 Do you know this feeling when you are shopping in a vintage or second-hand store, and you found THE accessory or THE pair of shoes? Well, that's exactly what happened to me two weeks ago, when I first discovered this coat, hanging, on one of the coat rack, from a thrift shop. In between coats, that one caught my attention, cause of its color! Once tried, I could not leave without it! The size fits me perfectly and the quality is quite high! Couldn't find a better one for this upcoming winter season!
Anyway, the shoot happened in one of the most beautiful park of Lausanne, and to get even more lucky, the weather was just great on that Sunday. The colors of the Autumn were simply amazing, just how I would picture a day in October. 
Not only in fond of my new coat, I am just totally in love with my new superstar sneaker! Timeless, comfortable, and white with the perfect shape, I can assure you that I am not gonna get rid of them! As they are my third pair of adidas sneaker, I can already see myself wearing the following years. 
Outfit:
Coat: Vintage Vizyon 
Blouse: H&M
Skinny Jeans: CheapMonday
Bag: Vintage Lancel
Sneaker: Adidas