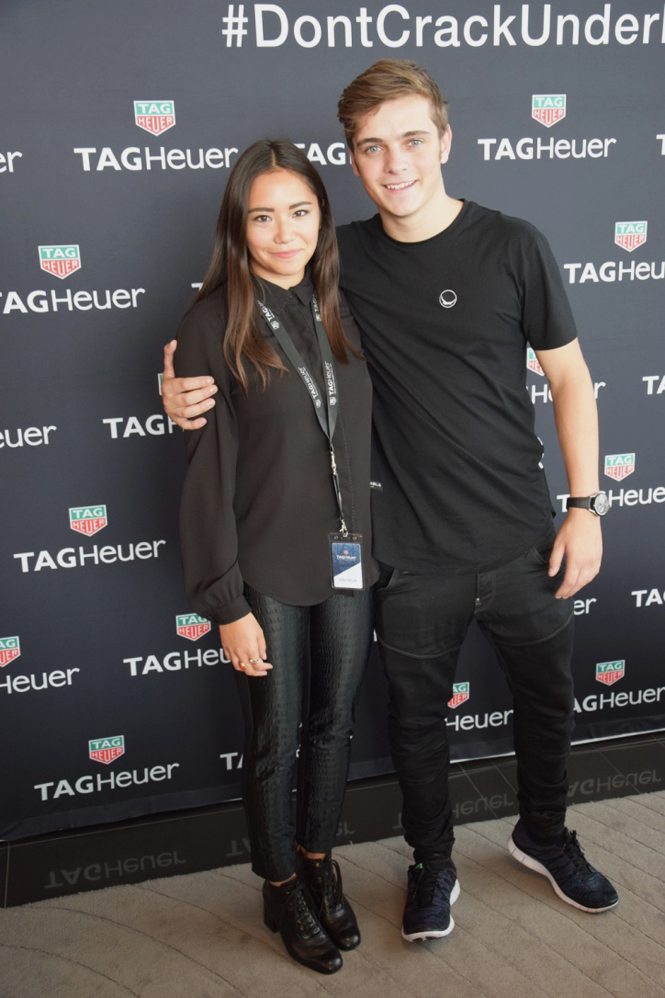 When Tag Heuer meets Electronic Music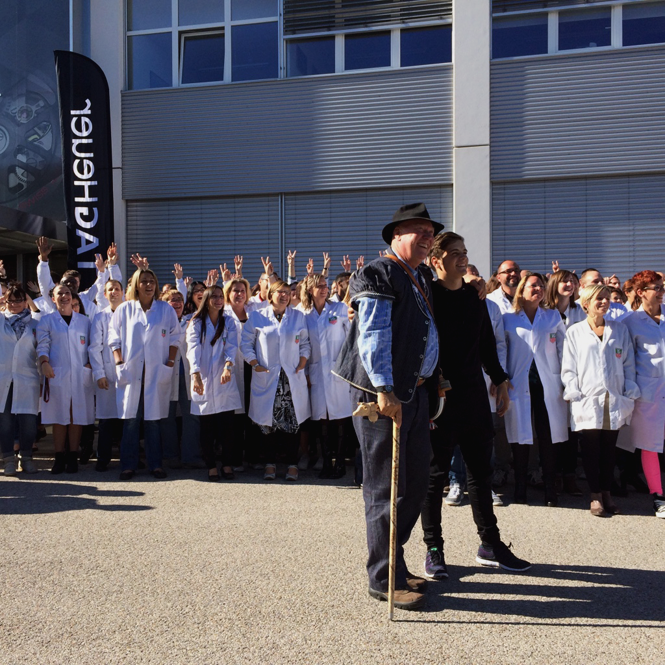 Not long ago, the prestigious swiss avant-garde watchmaking house, Tag Heuer, has celebrated the venue of a new and young ambassador. It is next to our bombshell idol, Cara Delevigne, and beloved, Patrick Dempsey, (if you were a Grey's Anatomy freak, you would know him ;)), that the DJ and prodigy, Martin Garrix just joined the Tag Heuer family. For those of you who don't know him, I am quite sure that you actually do! You might have listened his most famous song 'Animals', and even clicked on this link! 
Tag Heuer seems to have found the perfect representative, with more than 4 millions followers (including me ;)) on social networks, for reaching the new generation though music! It was with a lot of curiosity and interest, that I was able to join the visit of Martin Garrix at Tag Heuer headquarters, in La Chaux-de-Fonds. 
It was one those beautiful days of autumn, with a little breeze, which would interrupt the warm feeling of the heat. Tag Heuer headquarters didn't appear crowded to me, indeed, I felt surrounded by serenity, when I first entered the building. It was the first time for me visiting a 'maison horlogère' and I had imagined way more traffic and crowd. When the lovely PR team announced  Martin's arrival, the room full of bloggers and journalists suddenly escalated. We all dressed up with the official Tag Heuer white blouse. We pretended for a second and for the photographs that we were part of the whole team, and that was a lot of fun. So, we went outside and all Tag Heuer employees were coming outside of the building, in order to make a big photo with Martin Garrix and Jean-Claude Biver, Company CEO and President of the Watch Division of the LVMH Group. 
Jean-Claude Biver was all dressed up with the traditional swiss costume, next to Martin, with is edgy/'all black everything' style. In contrast, the workers and I were wearing those white blouses. We took some group pictures with an incredible sound system in the back, playing some set of music from Martin! The energy was at its top level and I could see the whole Tag Heuer team! That was so great, I had a blast! Martin Garrix represents perfectly the philosophy #DontCrackUnderPressure of Tag Heuer. 
Then, we had the chance to ask Martin a few questions, and here are some funny facts: 
Martin Garrix first watch was a Pokemon one! How cool is that? I mean he is only 19 years old, so it was definitely the Pokemon time!
Tag Heuer is his first collaboration with a watch company (watch industry)! The collaboration allows Tag Heuer to become closer to the youth and the fans of music electronic, in order term, they want to be link with the future generation, trough the music! Actually, that was David Guetta, also famous Dj and ambassador for Tag heuer, who advised Jean-Claude Biver to take Martin Garrix! 
Martin plays his sets with a light model, the Tag Heuer Aquaracer. 
After exchanging some words with Martin, we all followed him through Tag Heuer headquarters building and started visiting the workshops. Here are the pictures of this wonderful day with Tag Heuer! And if you are interested about connected watches, get to know TAG HEUER CONNECTED WATCH!
Another little thing that matters to me, is that Martin Garrix liked the picture that we took together on my instagram account and I got more that 2'400 likes! That was crazy how the likes never stopped! And I was so happy that Martin liked it!!!!!! ;) Here you can check it out ;)!