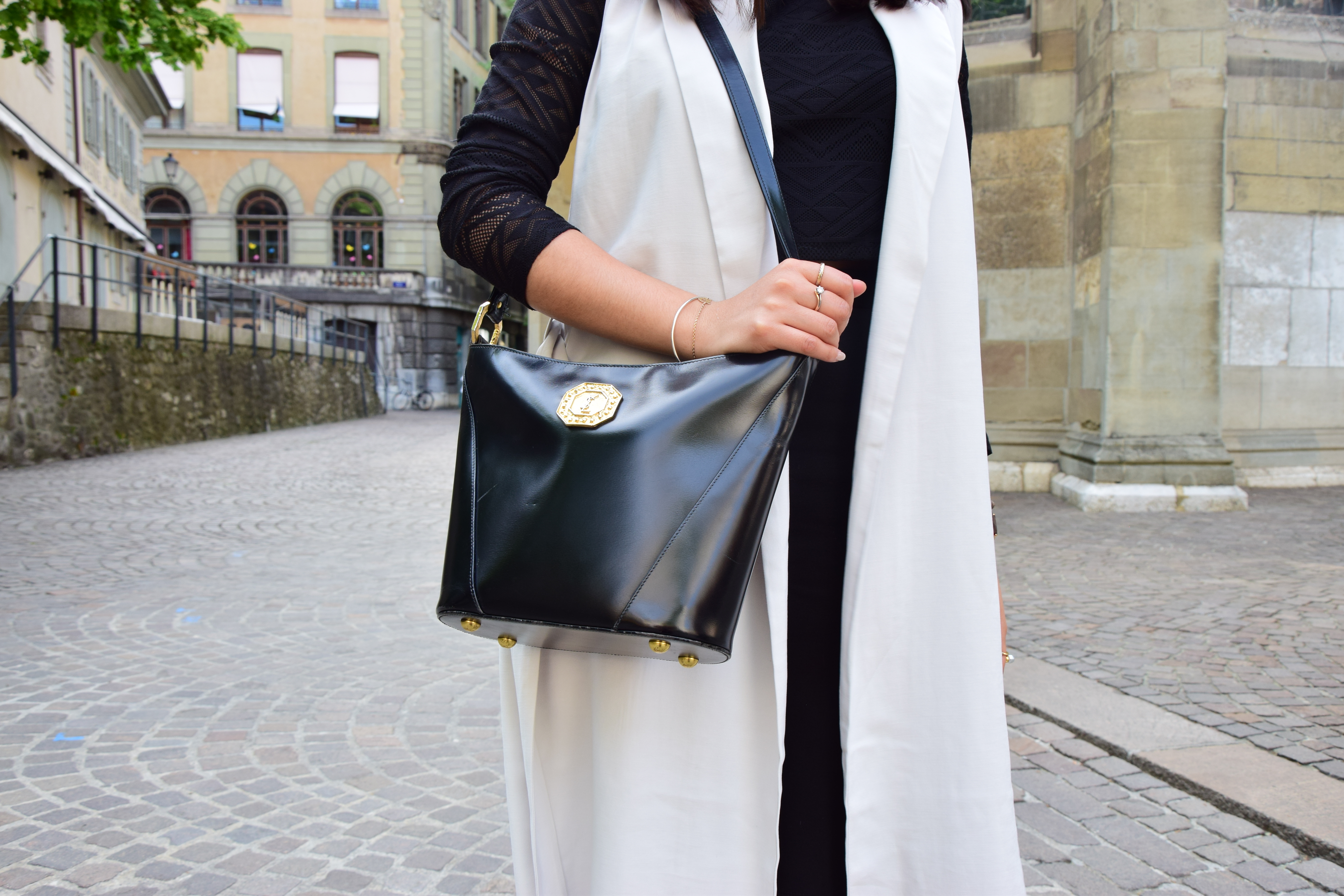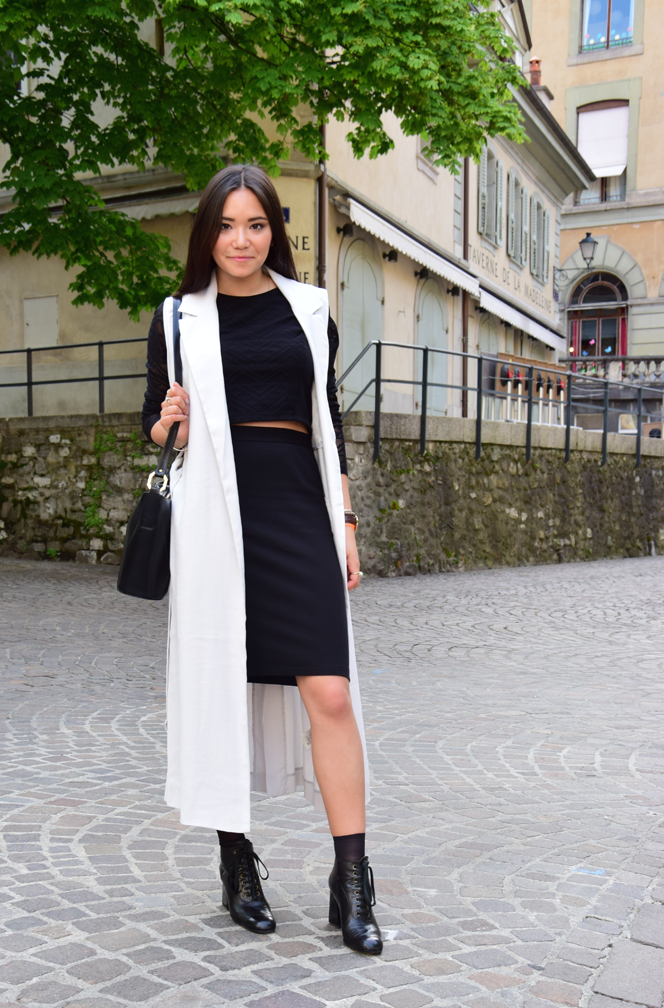 Last week, I attended a very nice and fancy event in
Geneva. I wanted to be dresses up well and keep my style on, so I chose a kinda
edgy look. Mixing geometry and cut was all about the outfit.
I love long coat, as much as, I love long gilet, even
if I am not that tall. You might remember my long grey coat from my stay back
in London, which was good to for this cold spring. In May I kept the same style
but this time with this long gilet.
Outfit: