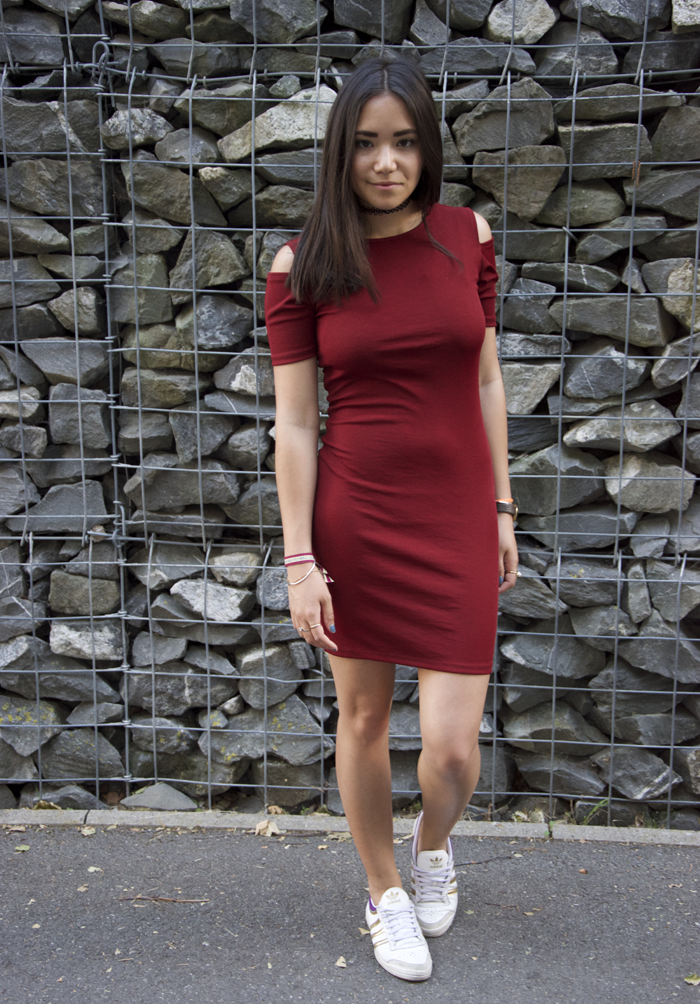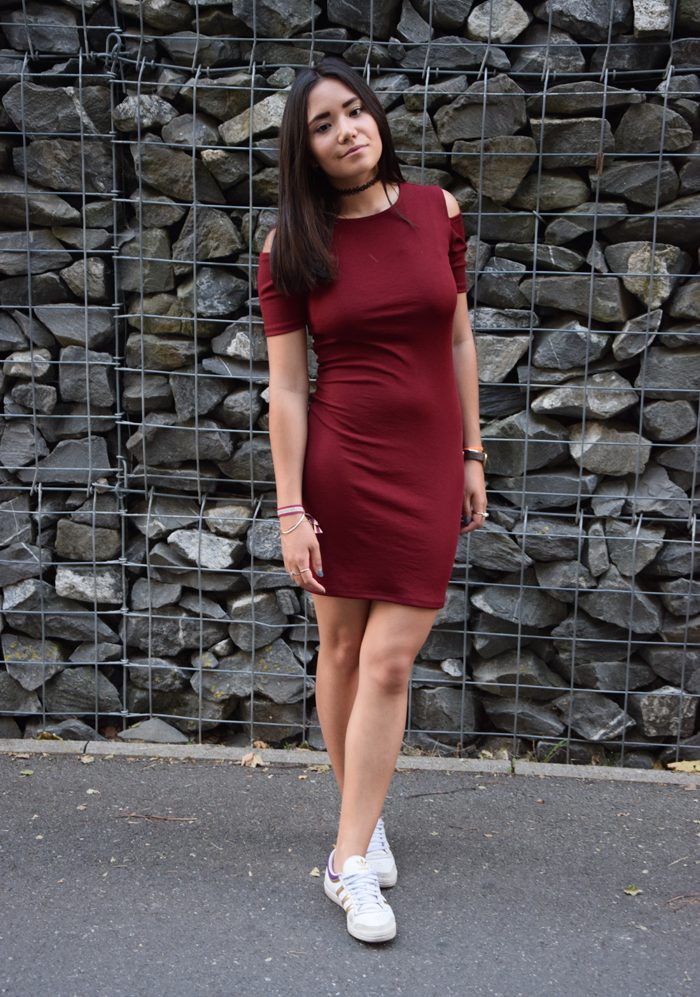 Summertime is made to wear cute dresses with comfortable sneakers! The cool attitude comes from feeling good in his shoes and enjoying life, isn't it what summer is supposed to make us feel like?
I love mixing dresses – they might be oversized, shorts, tights or longs, it doesn't matter, but worn with baskets create this cool kid attitude and summer' vibes.
Concerning my adidas, I got them years ago for not saying ages. Throw back, I used to dance with them… Yes, I always been a kinda hip hop girl and I wouldn't have ever thought I would wear them again like everyday shoes! This is what I like with trends or obsessions, you can forget them the day after their highest peak but they always come back! Just like the choker necklace I am wearing again, from the 90's!
Outfit:
Choker necklace: H&M
Sneakers: Adidas