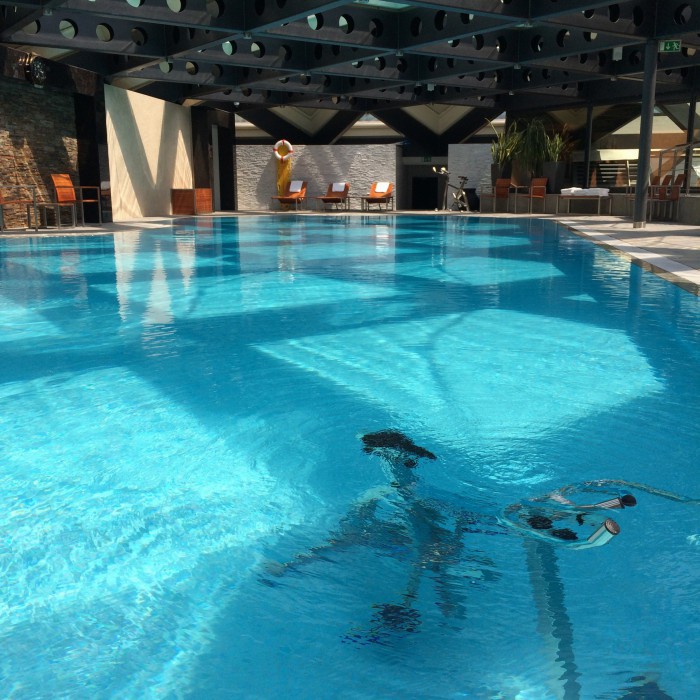 In the Bubble of the Spa By Resense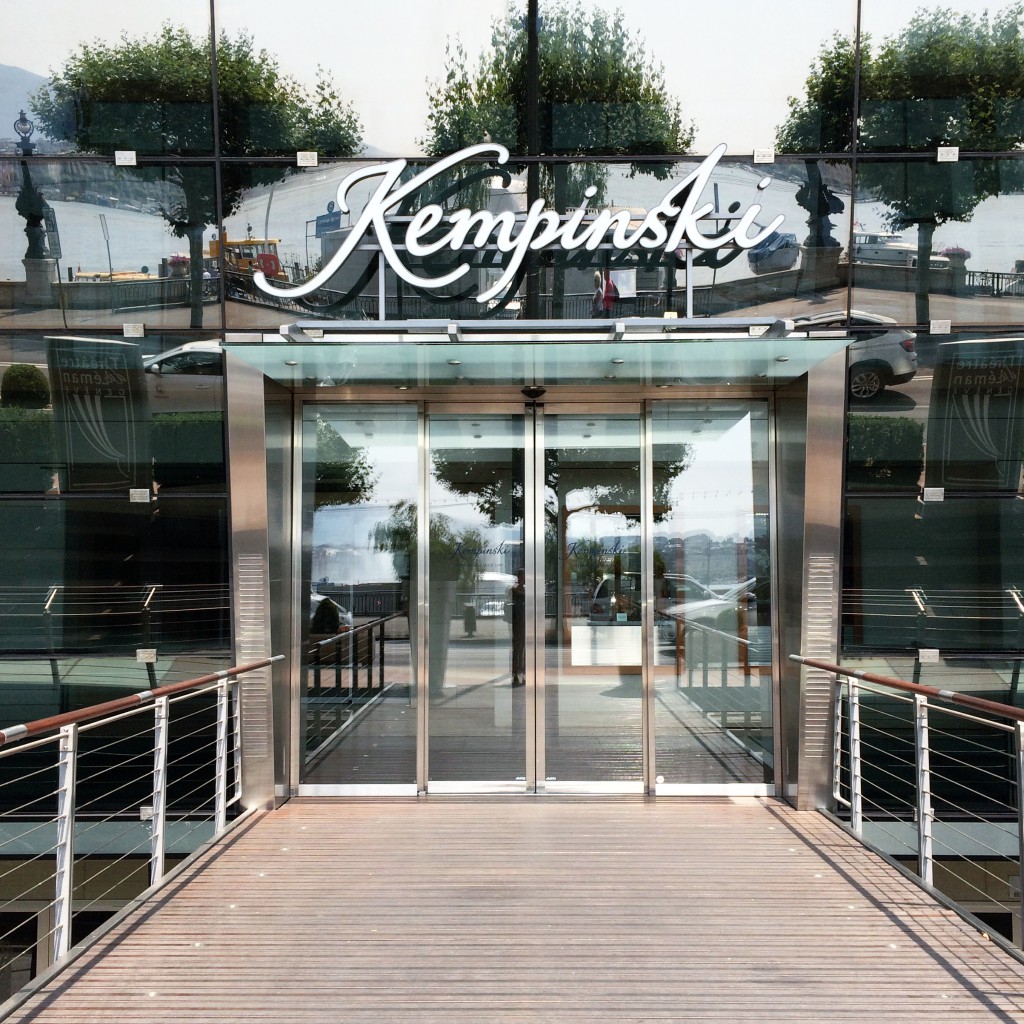 Summer is made to relax, travel around the globe and visit some insane places! Staying in town is also cool and allows me to try things that I have never done before. I recently discovered the beautiful and charming world of wellness and spa. As a yoga lover, I was more into retreat and soul searching, but I have to confess, I love spa!
I had the chance to relax myself at the Spa by Resense of the prestigious Grand Hotel Kempinski Geneva. It was the first time at the hotel and was a wrap! I did not know what to expect from their spa, located in the middle of Geneva, I would have never thought that the pool would be that big! Loved it!
I tried, for the first time (again), their aquabike class… Omg, I felt my legs few days after I have done it, but it was a really cool one! It is so different from a traditional cycling class! I definitely recommend it! If you are a bike's lover you should have tried it already!
Anyways, as we say in French, après l'effort, le réconfort, so I got the chance to get dolled up after my braveness at the pool. I had a facial hydrating treatment. Usually, I prefer receiving natural massages and treatments, but I have to admit that trying the new machine HydraFacial MD was astonishing! I felt living again! A facial skin care as its best! My skin was so hydrated and got no more blackheads! Can you believe it? I was so impressed and felt so good! Cannot wait to try again and come relax myself at the Spa by Resense!