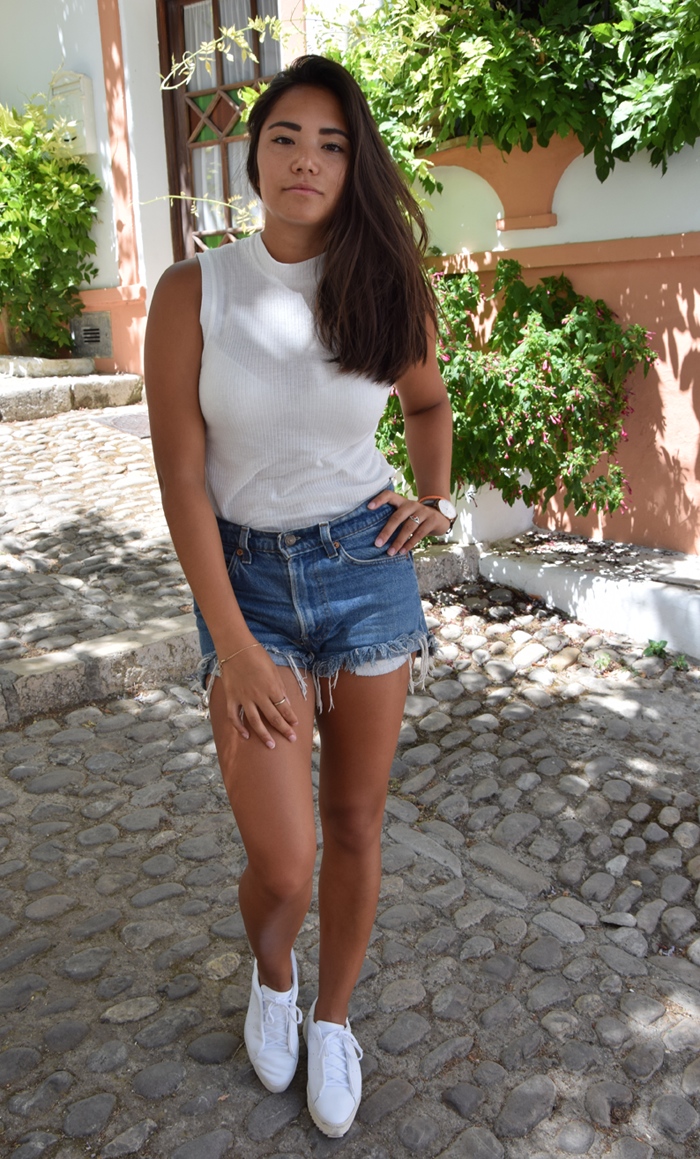 So, as usual my friend Valou and I were together and we cannot control ourselves when it comes to shopping. We saw those beautiful and different from the well-known Stan Smith or Superstar models and we fell immediately for these ones! I mean, how could you not? Platform, white and pointed, all the need for making me happy! Most of my friends don't like sharp shoes, but I keep telling them that it helps for pretending to have longer legs…ahaha.  
We shoot these pictures while visiting Ronda in Spain, two weeks ago. It is such a radiant and ancient city with a famous bullring, called Plaza de Toros. The narrow streets are so pretty and it was clear to me to make a shooting happen in these. 
I forgot to tell you, that my Adidas (Point Court) are also very comfortable for visiting towns and walking for a while on the condition of wearing them enough to get your feet used to them!
Outfit:
Sunnies: Retrosuperfuture
Turtleneck top: H&M
Shorts: Levi's
Sneakers: Adidas Point Court bought at Cromwell