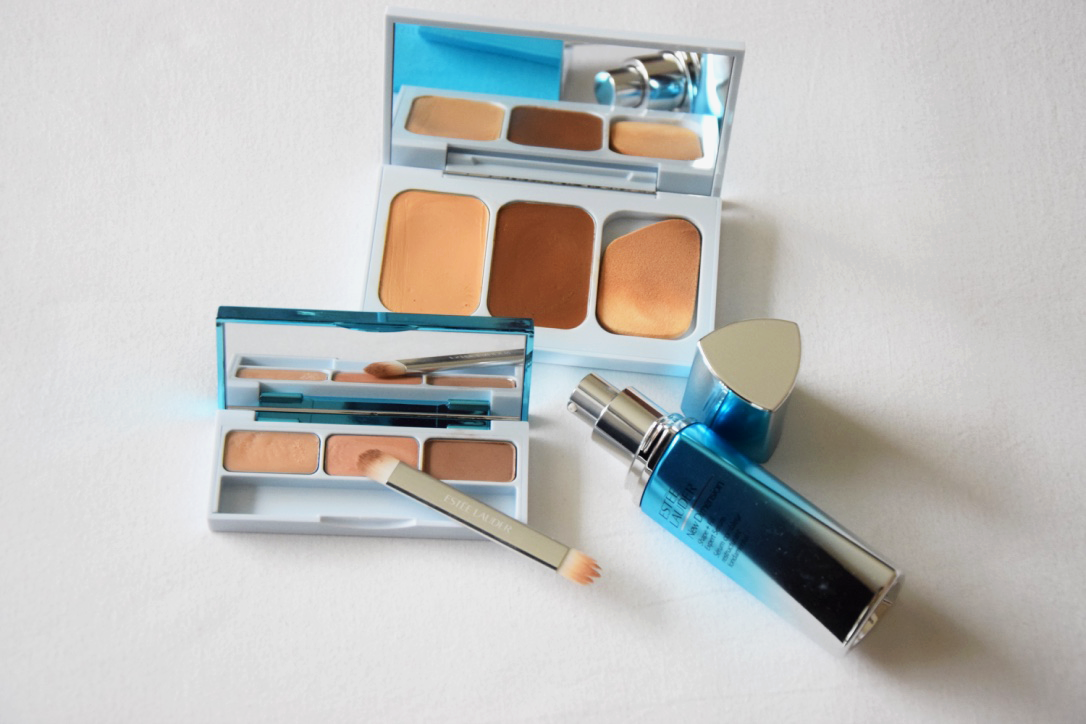 New Beauty Dimension from Estee Lauder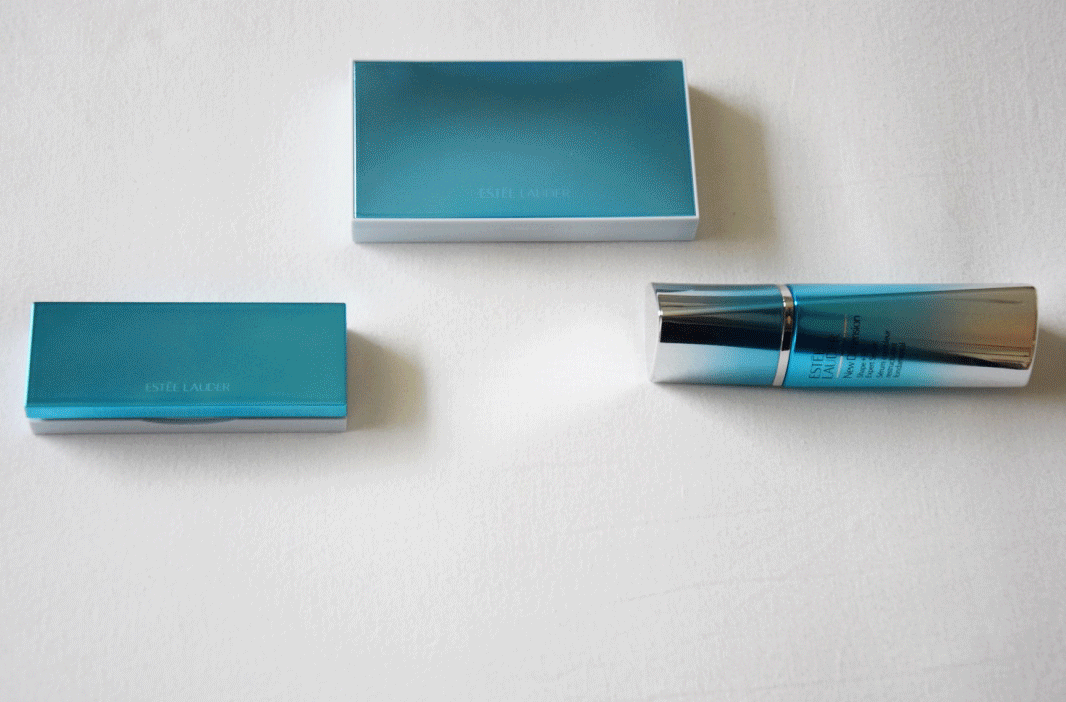 Few weeks ago, I had the chance to discover a bunch of new cosmetic products by Estee Lauder. You might have heard of their new collection with the slogan or the hstag (depending on your generation ;)) #NewAngle. So, what it is all about Estee Lauder New Dimension's set? This blue collection offers different products, just as these three moving above. Two of them are used for contouring, so basically as makeup foundation. The third one is a serum, which will hydrate your skin before adding any type of daily cream. Let's discover more about these three magical products below.
I love using serum, by saying that I cannot apply any type of cream every morning without a serum at the first place. I have a few, but I especially like this one! It fits perfectly to my skin and hydrate it well enough without being too oily. Refreshing your skin in a few seconds and you're ready for putting on your daily cream, foundation and then some contouring base.
I never really use any contouring base before. I didn't really have the adapted products to try it properly, as our cherish Kim K., and I thought it would be way more difficult and require me some makeup artist's skills. At the end, if you never try, you never realize how to do it. So, that's what I did, I took my sculpt face kit New Dimension from Estee Lauder, look at some videos and instructions in order to do it right and started to paint on my face. Actually, I was surprised by the result! It wasn't hard at all, and makes your skin tone definitely natural! For any natural tone, it is important to apply first, your foundation, for having an homogenous tan. Then, comes the contouring for determining your best angles ;). No seriously, now that I have tried I cannot get rid of it! (Some videos will come in the near future, hopefully). ;)
The smaller blue box, is the same but for contouring your eyes. About this sculp kit, I am a little bit more skeptical…. Ahaha I don't know if it was the purpose, but after using it I felt like my asian eyes were actually bigger than ever! Okay, I know what you're gonna think, contouring are made for highlighting  parts of your face. So, my eyes have been emphasized, but it was quite weird to me.
Products:
Serum, shape and fill expert serum – New Dimension: Estee Lauder
Contouring, shape and sculpt face kit – New Dimension: Estee Lauder
Contouring, shape and sculpt eyes kit – New Dimension: Estee Lauder