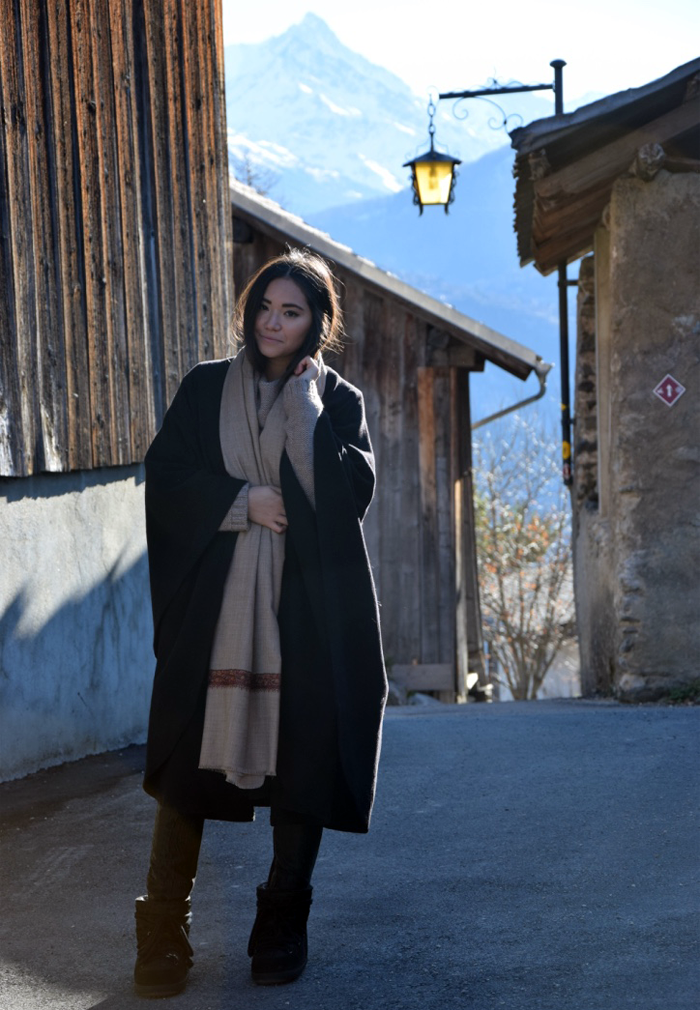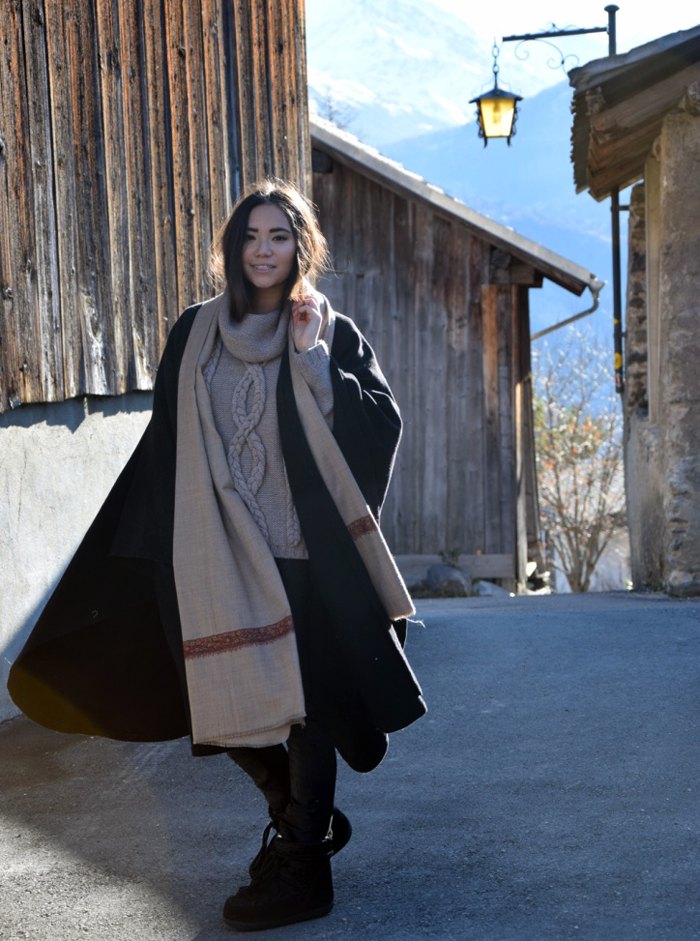 Switzerland is well-known for the Alps, Roger Federer -for the tennis fans, good chocolate and cheese. Unfortunately, this year the snow hasn't really appeared yet, except on the very top of the mountains. However, I was prepared for the snow to come that I even wore my IKKII boots thinking that the snow might be attracted, but until now, there is still nothing… At least we have an amazing warm heat which pushes me to go out for a walk, to chill on the terraces and go for some fun time at the ice-skate in Crans-Montana. I will hit the slopes tomorrow, at least once for this December 2015. 
Last week (for Christmas), we had this beautiful weather, so I decided to wear my IKKII boots…WRONG choice! I literally died of warmth. My feet were definitely too heated up in these incredible winter boots. I love wearing them, so please, snow come for the beginning of the year!!!
We shot this outfit while walking in the old village of Montana, wearing a fake leather leggings from Maje with almost the same "crocodile" pattern from the IKKII's. Also, you may know that I love wearing scarfs or pashminas, and a very good friend of mine offered me the one that I am wearing, which is made out of Pakistani cashmere, love love love it.
Outfit:
Cape: Vintage one bought in Amsterdam
Pashmina: From Pakistan
Turtleneck: Manoukian
Leggings: Maje
Boots: IKKII