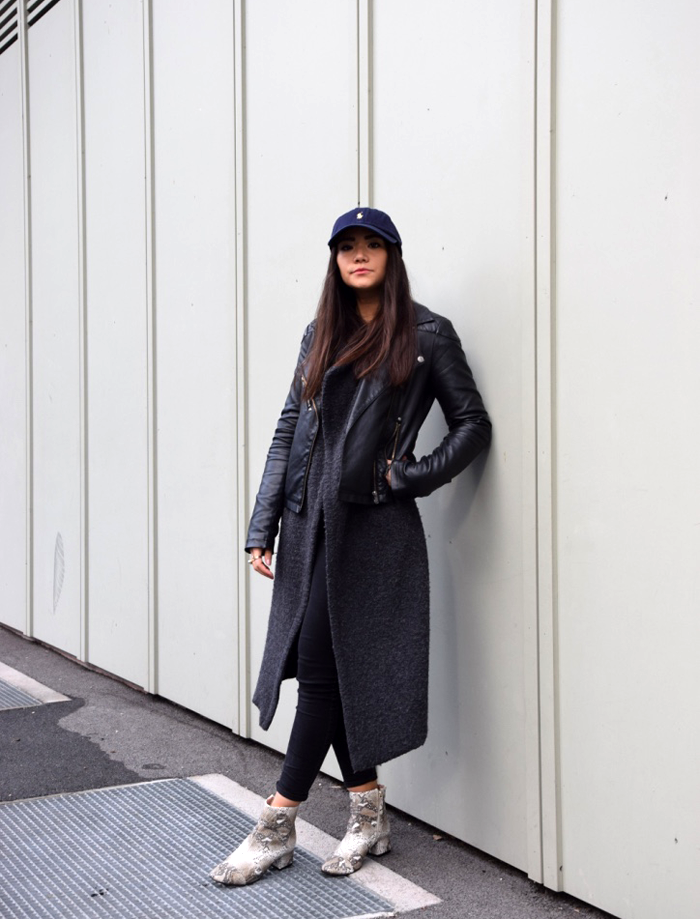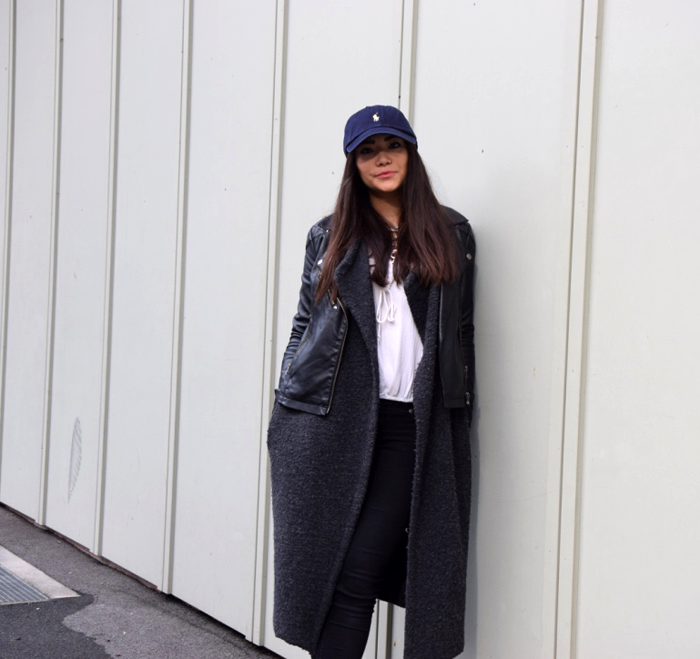 My go to look for the moment. As you might already know, I am spending my days at the library studying for my finals starting mid-January until the end of the month. I cannot wait to be in real vacayyyy! By the way I am planning something really cool, but I will tell you more about that, later, so stay tuned. 
Anyways, as I spend my days sitting on a chair I need to wear comfortable clothes, otherwise zippers might go free, nevermind… And no I don't wear my cap, because of the kinda "bad-day-hair", it's just that I like wearing hats. I had trouble finding one suitable to my face. I have the best one ever, which is a supreme one bought in New York few years ago, but it doesn't feel right to wear it anymore, like it is not really my style or just doesn't fit my face at all. I kinda like this Ralph Lauren one, I wanted first another color though, a pale pink, but could not get my hands on it, so I took the navy one.
So, the shoot was basically shot on Monday morning before getting to the library. Okay okay, on Monday I didn't show up that early, but I swear it has already changed. 
Outfit:
Cap. Ralph Lauren from Zalando
Blouse: H&M
Cardigan: Suit
Skinny Jeans: CheapMonday
Booties: Zara