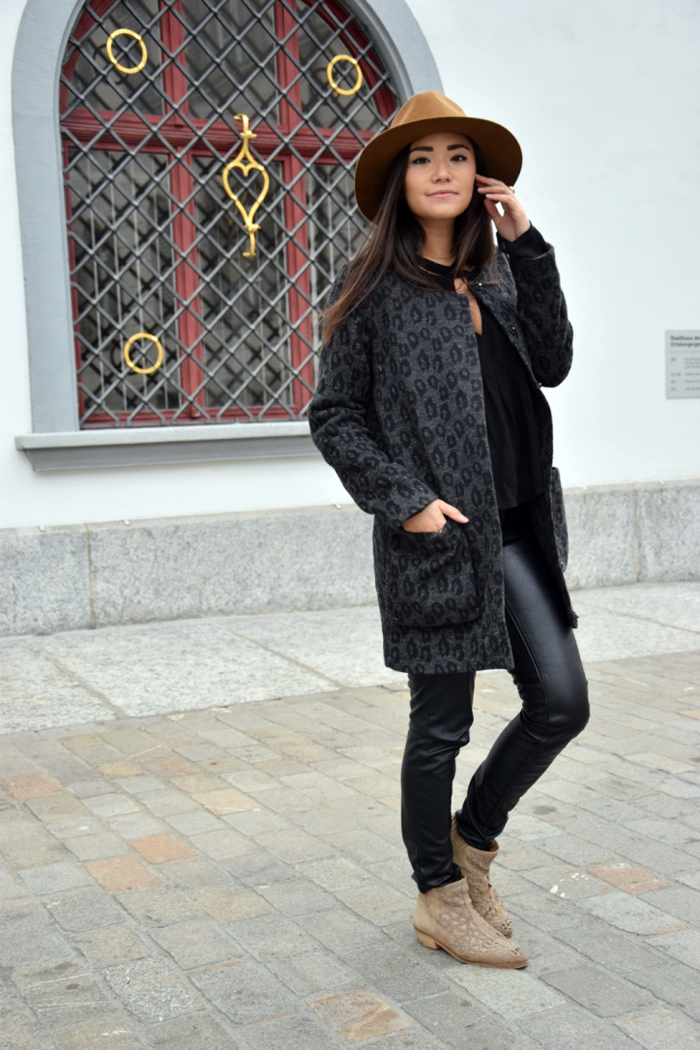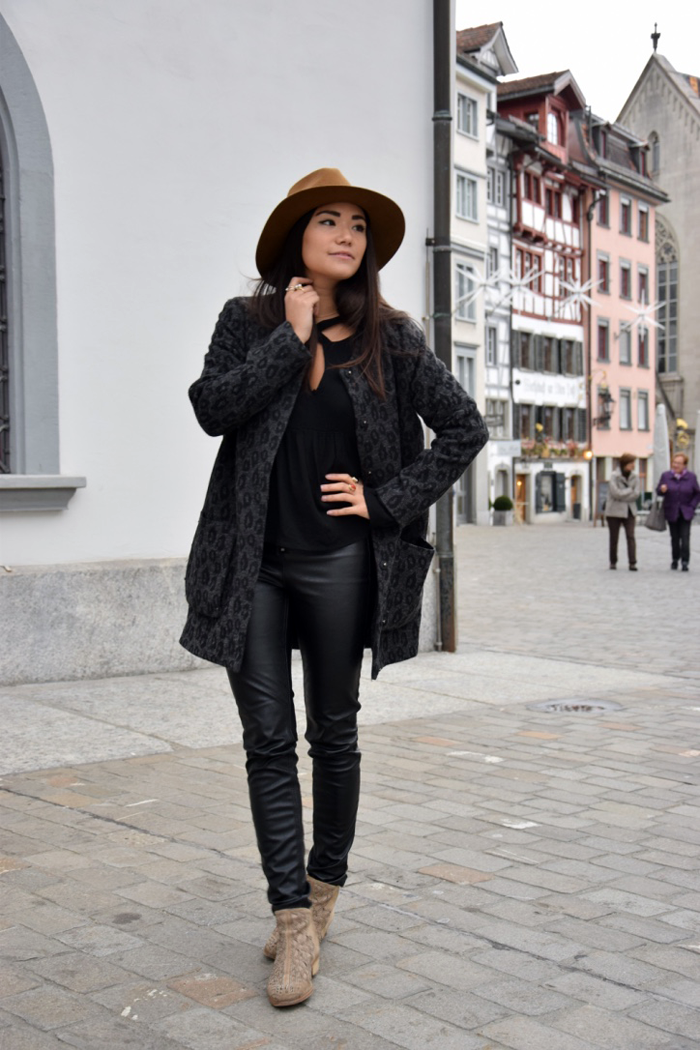 The look was shot one week ago, it was not December yet, but I can assure you that the weather in St Gallen was. Literally just during/after shooting the outfit, it started snowing. That was so nice in a way, because the flakes were big ones and it was one of the first time of the year that it would have snowed. But still, I was not really wearing appropriate clothes for snow and do you know why? I tell you why. Just a few hours before it was really sunny and you could have chilled on a terrasse with coffee or hot chocolate and you would have been good. 
So, basically I am wearing this top since I got it. I love those laced-up blouses, and not long ago I found this black one, from MinPink, in the coolest shop in St Gallen, Moho. The shop is atypic with a minimalistic design and only good labels, such as CheapMonday, MinkPink or Swedish and Danish brands.
A Casual look for a Saturday walk in the old city of St Gallen. Also, I have found back my love for leather (fake) trousers. I kind of got tired of them last year, but this year I am again so into them. They fit any outfits or style! Just perfect. Since that day, I promised myself to wear warm ensemble for the winter season! Welcome December!
Outfit:
Hat: CAROLL Paris
Coat: Minimum
Leather trousers: H&M
Booties: Old Zara