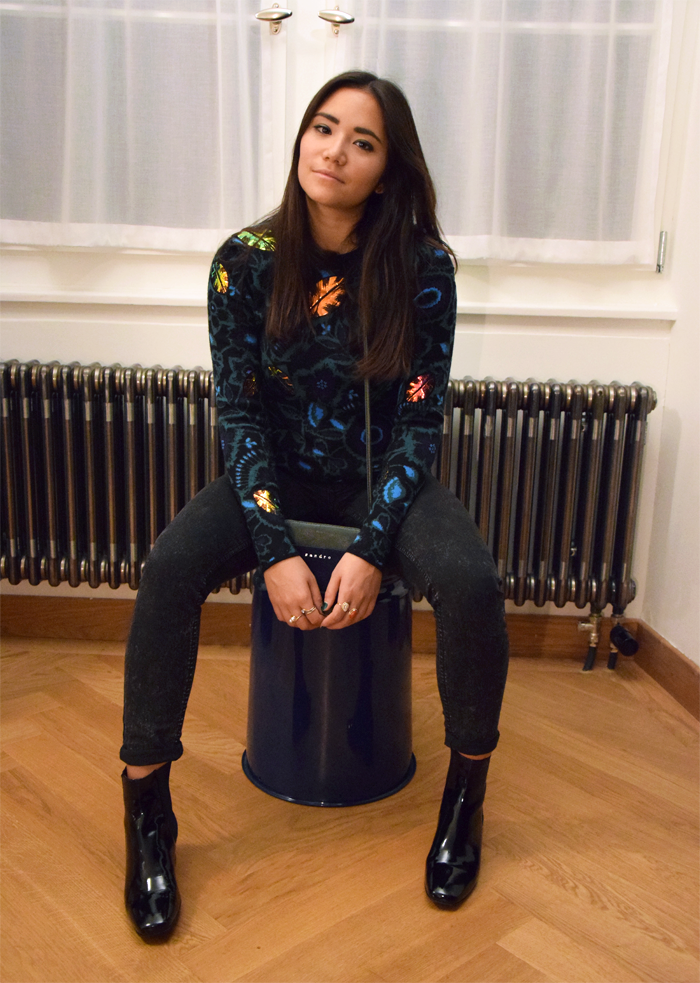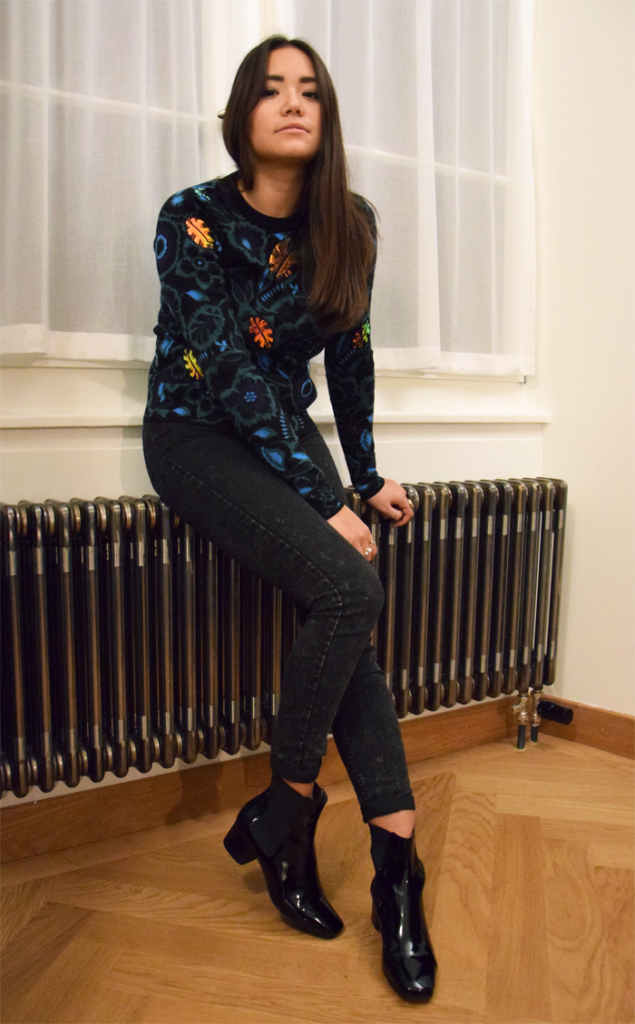 As you might have seen the latest shoot at the Marktgasse Hotel, here I share with you the second one! I don't know what you think about the brand Kenzo, but I personally love it. Once someone told me "of course you like it, it's because you originally from Asia", but I'm not sure if it's the main reason. Does really our origin have to do with whether or not we like this brand or not?
Anyway, so for this shooting I wanted to keep the same color panel as the first one. I decided to wear this awesome sweater from Kenzo. I am just too crazy about it, I think that the combination of the colors and the different textures makes it so special. We shot the look in the hotel room, and I started to sit on this well-designed blue stool, which actually fitted perfectly the colors of the pullover. Also, I chose this clutch the bag because the colors matched the outfit and the stool as well ;). The Chelsea booties from the current collection of Navyboot are incredible. The block heels make them so comfortable. I especially like their design  inspired from the 70's, just as their glossy black patent leather. 
I enjoyed a lot to shoot in the Marktgasse Hotel, because it allowed me to play and match with the interior and design from the hotel. 
Outfit:
Clutch bag: Sandro
Jeans: H&M
Booties: Navyboot