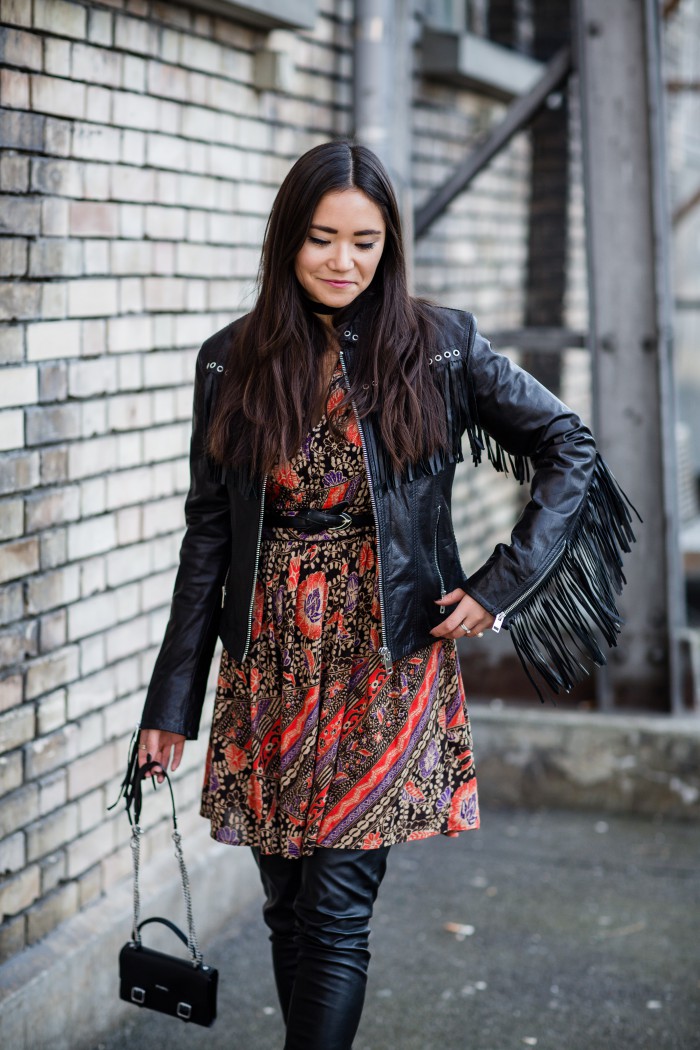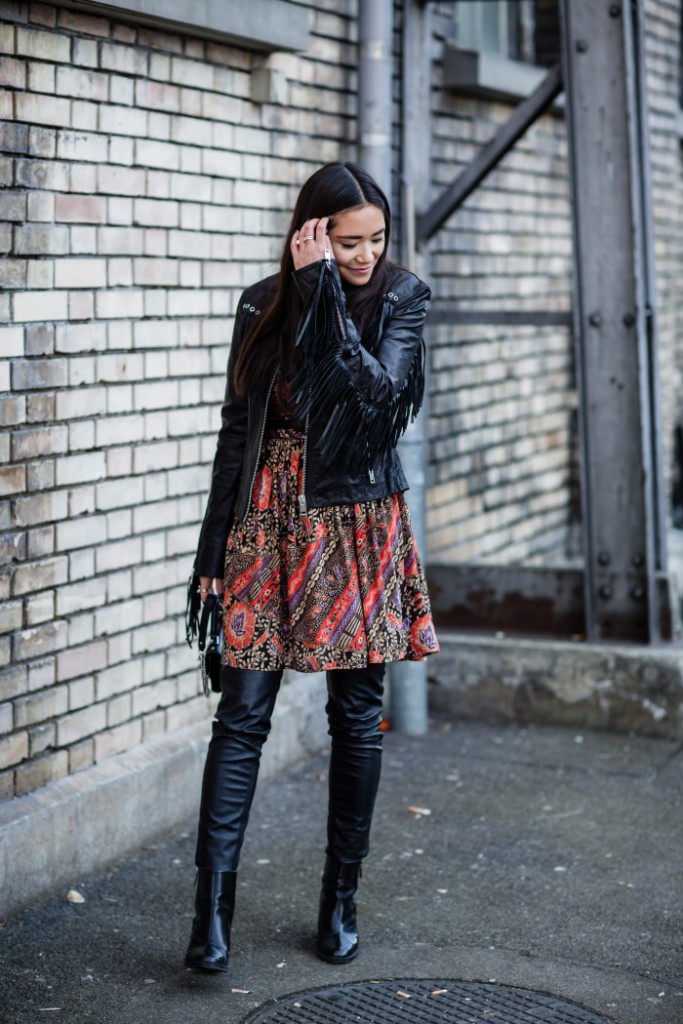 It's finally the end of January and I am ready to kick off my holidays! Next week I will be off to New York and I cannot wait for it! I have been a busy bee since the beginning of the week. I had a few meetings, presentation and event opening (that I will share soon on the blog) and hopefully had some time to shoot in between. This look might be special, cause I am wearing a dress on leather pants, but I love love it, don't be afraid to break the rules..which rules?!
It was a crazy day in Zürich. I met a lovely friend, Marine, (she also has a blog check it out here) and we went for a shoot. Her friend David Bidert shot us in Zürich and it was super duper nice. It was the first time that someone new, I mean new not a friend or relative, but a professional would shoot me. I have to admit that stressed me a little bit. But David is just great, it was totally easy, very relaxed and I enjoy every minutes and poses of it ;).
In addition, I am wearing a leather jacket from Diesel. The first time I saw it I fell in love with… I guess the fringes make it so attractive.. kinda bohemian rock, Right? I think that the pictures are amazing and I am very happy to share this shoot with you. That was a great day, surrounded by great people, clothes and at the end, great pictures!
Outfit:
Leather Jacket: Diesel
Dress: Zara
Belt: Flea Market
Mini Bag: Diesel
Leggings: H&M
Booties: Zara
Photos by David Bidert