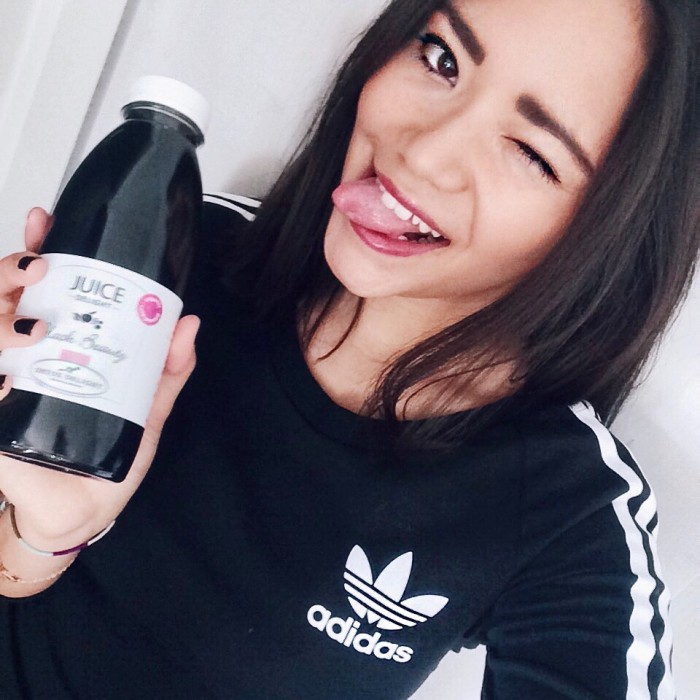 Three Days with Pressed Vitamins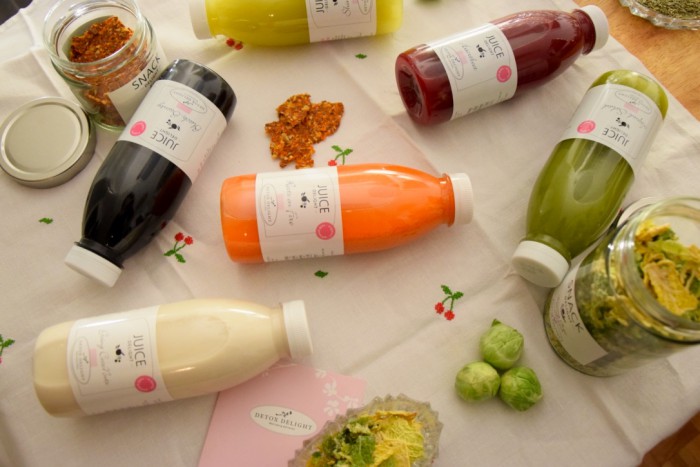 Have you ever heard about raw cold-pressed vegetables and fruits ending up in detox juices? These are pretty trendy nowadays. They are sugar-free, I mean of course the is some sugar inside the bottle, but everything in it is naturally from the veggies. I received 18 juices and some snacks from Detox Delight. They delivered me the whole package the evening before starting my three-days detox. Of course, I already reduced my coffee numbers from three or two to zero, did not eat some red meat and emphasized my meals with green and healthy garments if you know what I mean. My meals were split into five fruits and vegetable juices and one milk. I was so afraid to starve that Detox Delight nicely offered me two glass jars of snacks,… hehe lucky me! The red one was full of spicy seeds kinda paprika biscuit. The green and bigger one was containing dry cabbages with cream and sour spices and onions. These were like cabbage chips, just as these unhealthy cream and sour chips, but in a healthy way ;).  Pretty good snacks.
Questioning the juices, each of them is half a litter and I can promise you that you won't feel hungry. The juices are rich in vitamins and taste really good. Some ingredients such as ginger are quite strong and you better like them if you want to keep with three or five days cleanses. Every morning you start with a lemonade juice full of energy and you end your day with your vegan milk. For me, the best drink is the milk one. I thought it would be a sweet kinda like coconut with almond milk, perfect drink before bedtime, but… it was not. If you have ever tasted the coconut Thai soup with lemongrass, basilic, and chicken, it is exactly the taste of the milk drink. Of course, it was delicious and super duper tasty, but I was just not expecting it! During my detox, I was studying at the university. I was not feeling hungry, I was not envious to my mates at the cafeteria everything was fine, except that I felt quite tired during the second day. I guess that it was a brutal change for my body (used to eat a lot every time), and the heavy group works and deadlines that day dit not help me out. I did not go for a run, but I practice twice some yoga, which felt so good!
On the third and last day of my detox I was feeling great and in a good mood. Forti and I met for an event in Zürich and everything was just fine until Forti ordered and ate next to me an amazing artisanal hot dog from a food truck… Drama. I love these kinds of heavy hot dogs with guacamole, salad, saucisse, onions crisp, and unhealthy ketchup…sorry. This was harsh. I was not even that hungry, but the smell, this known delicious taste was killing me. Of course, I was not going to give up after three days of detox. I am not a giver. So I drunk one of my last juices and it went perfectly indeed. The day after I was attending Baselworld and was pretty happy to be done with the detox, but at my biggest surprised I did not drink champagne, but healthy smoothies instead, how good was that? I know pretty dope from me. I was feeling great! Some of you asked me if I lost weight. To be honest, I have no idea, but I can assure you that I was feeling good in my skin and in my soul. 
Juices: Detox Delight
Dress: Adidas