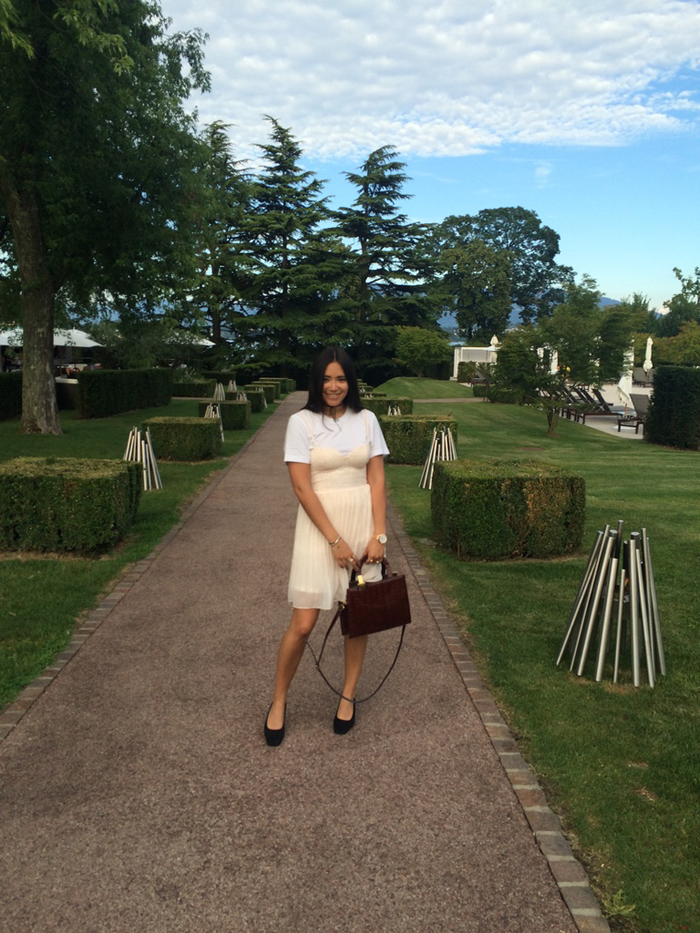 Healthy lunch at La Réserve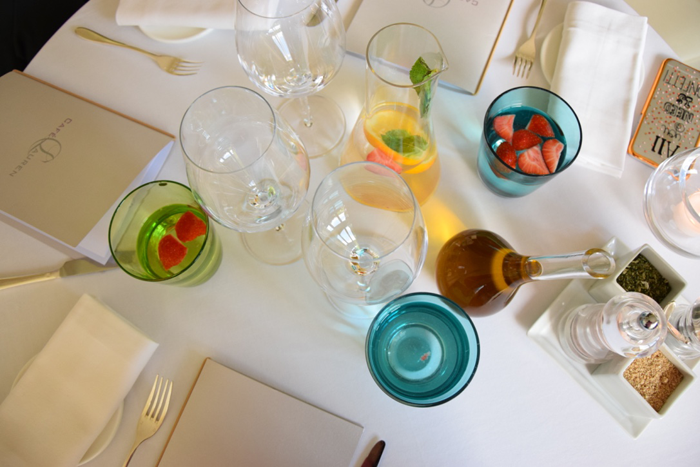 It was a lovely day of July. I met up with the girls from the agency Sparkle. We had lunch at the

Café Lauren

, the restaurant of the spa, of

La Réserve Hotel

, in Geneva. The Café Lauren is a peaceful restaurant located within the spa of the hotel, offering diet meals with calories. Okay, we did not have the menu with the written calories, but for some clients who are following some cure, they might want to keep an eye on their food habits. It was, naturally, not our case, but who wouldn't enjoy a delightful and healthy lunch? 
In appetizers, a tomatoes carpaccio and tartare for me, stay fresh – the temperatures are pretty high, and some fennel for the girls. With the meals, some detox water – fruits and fresh water. 
Then comes the best rice I have ever had, and I know what I am talking about.. trust me. I took the seabass filet accompanied by an incredible Japanese rice with basilic. It is the same kind of rice that you would find in sushis. It is this thicker, mixed with sugar and sake rice. It was simply delicious. At that point we started being so joyful about rice, could you imagine that? No kidding, even the table next to you made us a comment – oh, Yes! The rice is sumptuous!
Anyway, the lunch was totally raffiné and so is the boat that brings you back to the city center of Geneva. Yes, the hotel offers to its guests, a one-of-a-kind boat shuttle – don't worry, by shuttle I mean a classic wood boat with enough space for then people. Be careful, don't go out if you don't want to mess up your haircut – it navigates so fast! Isn't lovely to go to La Réserve by boating on Geneva Lake?
Bag: Vintage one (made in Spain)