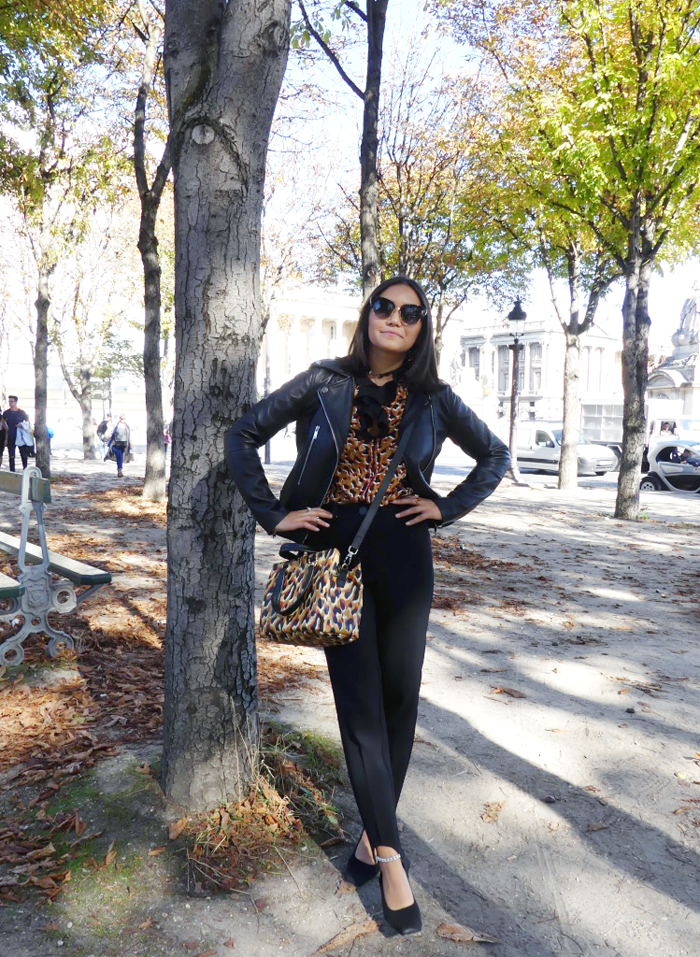 Back in Paris with LONGCHAMP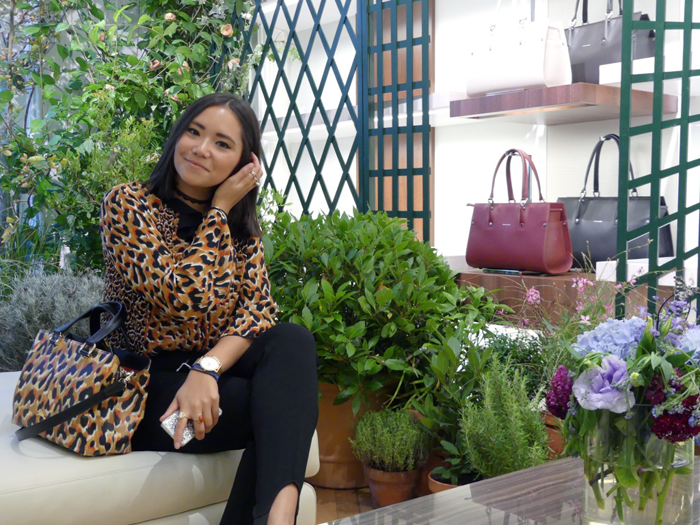 Longchamp press presentation happened in Paris during the fashion week. I went to the incredible showroom in Rue St Honoré, and I swear the decoration was stunning. It literally felt like spring time. Full of bouquets de fleurs and green plants, each one more beautiful than the last. Too bad, I heard that I left too early, "sorry Alexa", or should I say sorry Sarah, you missed Alexa… I would have died if I had met her. Next to Longchamp's amazing muse, Alexa, the limited collection of the Paris Premier Couture bag was presented, elegant with sophisticated details. I WISH. Anyway the new Spring/Summer 2017 collection offers many pastel blush pieces and I hope this trend will never stop (unreal). A subtile mix of romance and business girl.
I was wearing an orange print leopard shirt from Longchamp combine with the bag (I guess you recongnized the similar patterns ;)). I love the spirit of Longchamp and its very chic DNA and accessorizes but still, delivering some crazier pieces with special patterns or fabrics. 
Outfit:
Sunnies: Dolce&Gabbana
Jacket: Zara
Shirt: Longchamp
Trousers: Mango
Bag: Longchamp
Heels: Stuart Weitzmann
Pictures by Eva Marino