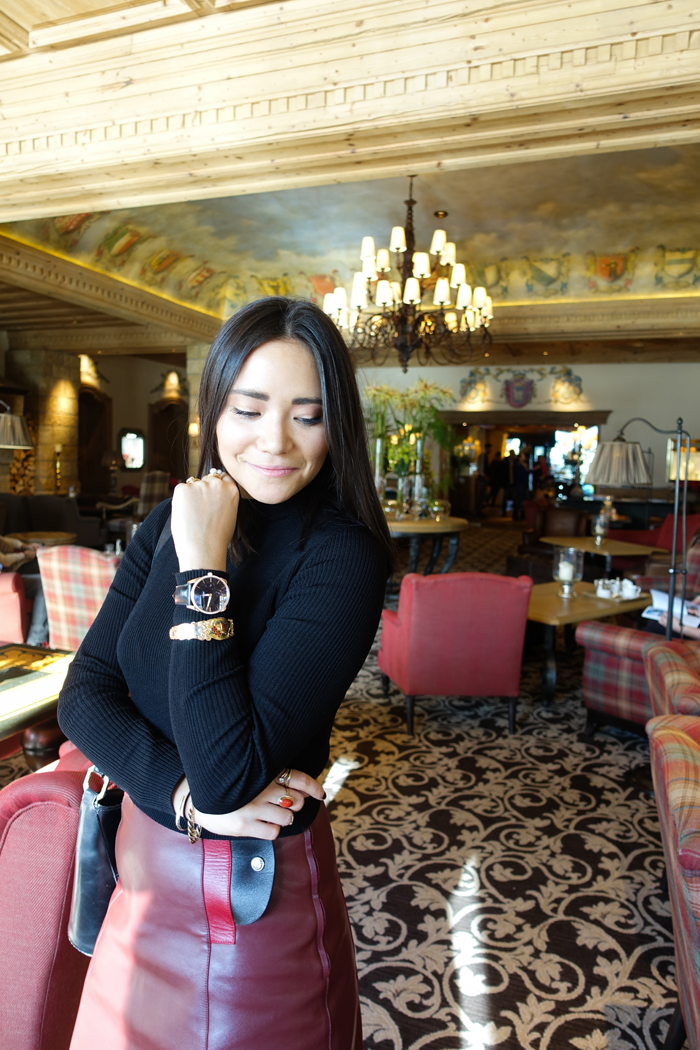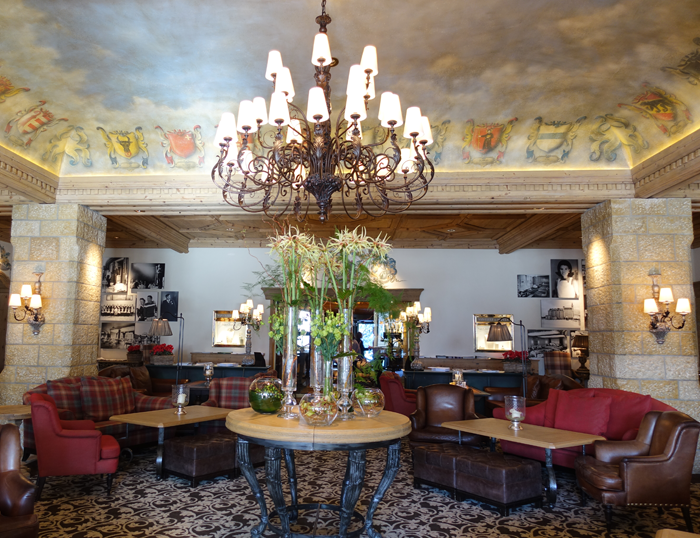 Back to the incredible weekend in Gstaad with Parmigiani Fleurier. Naturally, I had to shoot some looks in between the events. But before talking about the look and share the pictures I wanted to talk about this bar. The Gstaad Palace Hotel is clearly one of the most beautiful I have ever been to. Very cosy I felt like in my chalet (OMG her chalet must be crazy) – No, I stop you right there. What I mean by that, is that Gstaad is a wealthy ski resort in Switzerland, and the hotel is sumptuous. Like a castle backed its hill overhanging the village. It seems like a very fancy place and it is, but its interior design is warm, charming and cosy like in a chalet; wood, stone and way too comfy sofas. A very welcoming family hotel managed by the third generation. 
My look is actually matching the couches in the bar or lounge – call it as you want it. I am wearing a superb lamb leather skirt from Longchamp…  I know right! The softness of the fabric is amazing to wear. Add to that a stunning Tonda 1950 Set Galaxy and I am good to go. I am just amazed by the depth relief of the dial, it seems like diving into the night sky – no kidding here. I had real struggle taking the perfect picture, because of the reflections. 
Outfit:
Sweater: H&M
Watch: Parmigiani Fleurier – Tonda 1950 Set Galaxy
Skirt: Longchamp
Bag: Saint Laurent
Fishnet tights: Manor – AP
Boots: Zara
Pictures by Florence Jacquinot
Until next time Gstaad Palace!
XX
Sarah