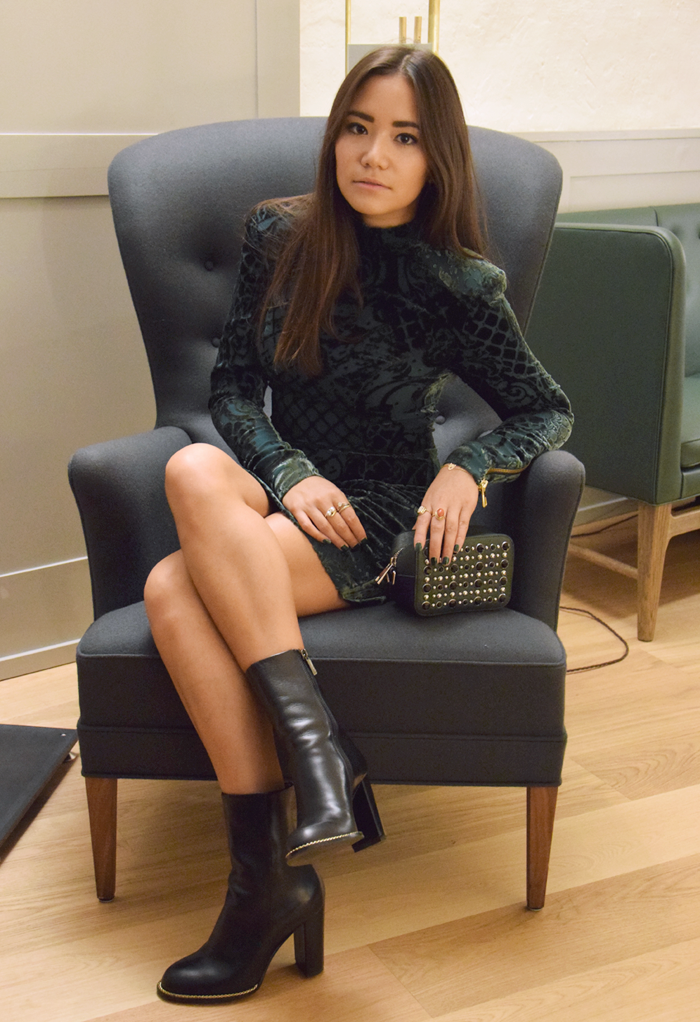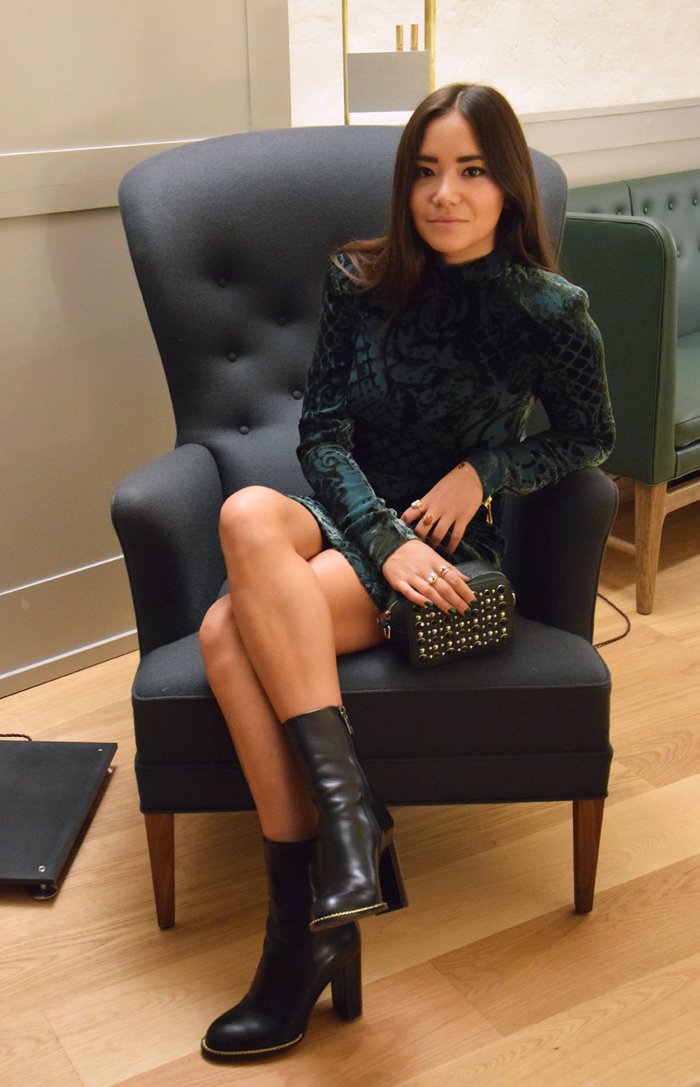 So as you know, 20 days ago H&M launched their latest capsule collaboration. For this year it was with the french house Balmain that all the fashionistas were cray cray about! I have to admit that I am not a huge fan of Balmain creations in general, but each season offer a few incredible pieces. I am not included in their target group as well, poor little student.. ;)
Anyway, I went to the pre-sale organized by H&M Switzerland and Friday Magazine, in Zürich. It was the night before the official launch of the collection (5.11.2015). Unfortunately, I had several events on that night, and I arrived 30 minutes after the beginning of the event. I had a few pieces in mind such as the basic Balmain white t-shirt, this velvet green/black dress and maybe a faux fur jacket. As you might have guessed, 30 minutes late means nothing on the clothes tracks left, except the shiny pink dress and some accessories. Kind of pissed, I decided to wait a little bit in this strange atmosphere where this feeling of competition remains. Finally, I met a friend who is also waiting for a specific piece, we waited and laughed together and slowly, girls would give back some of the clothes that they would not take. Happy me!!! The green velvet dress came back in my size! I took it and left so excited about it!
And guess what? In the following weekend I would spend a night at the Marktgasse Hotel (from the previous article). I though that wearing the dress was actually perfect to combine with the space of the boutique hotel. Its specific style would fit in harmony with the dress! So, we shot the dress in the lobby, where we could drink some tea and hang out for a while. Some other pictures were shooting in the retro Bar, Baltho Küche&Bar, if you recognized it. 
I am deeply in love with the dress and the bombshell boots from Navyboot! By the way, if you read the previous post about the hotel, I told you about the door see-through thing, and that Fortunat and I were having fun filming.. So here get ready for the little video ;)
What do you think of the video? I personally love it! That was really funny to pretend to enter in this hotel room and just drink randomly this glass of wine with jazz music in the background…wtf? ahaha 
Outfit:
Dress: Balmain x H&M
Booties: Navyboot
Pochette: Sandro
Nail polish: Kure Bazaar 
Hotel: Marktgasse Hotel
Pictures from Fortunat Lüthi