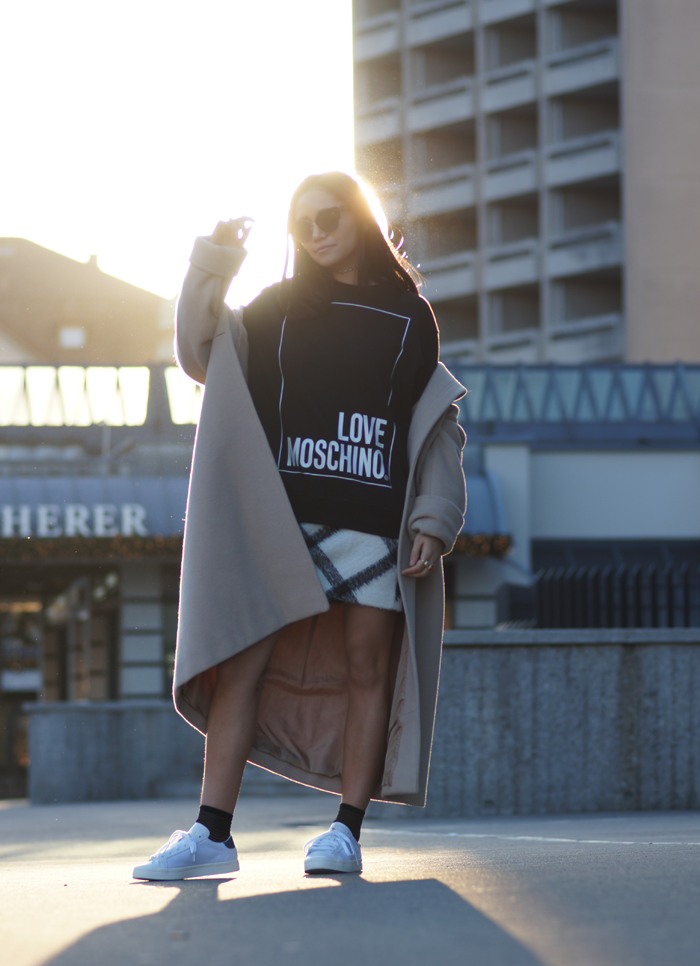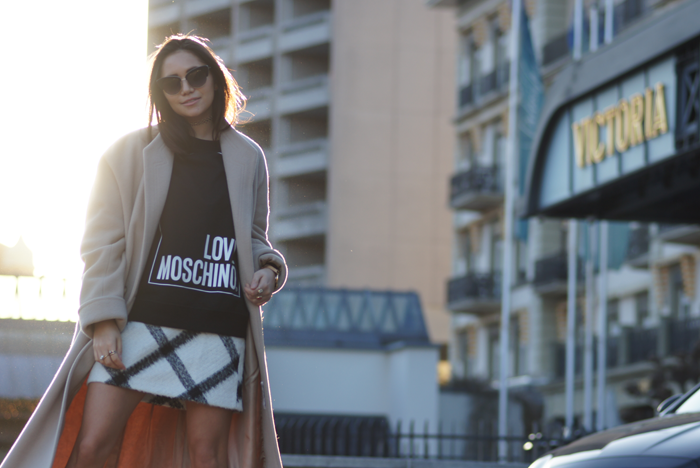 Back to Interlaken for this look – fully created through the shopping website; AboutYou. I know it wasn't springtime yet but the sun was out and I felt like wearing a mini skirt. We shot this outfit during the beautiful sunset over Interlaken – trust me it was stunning. You can feel the layers of the sun through the photographs. It was funny how shooting against the powerful sunset created a delicate and shiny line all around my silhouette. 
I love this graphic outfit, with the most comfortable sweater from Love Moschino. I took it large, to wear it as an oversized hoodie on a pretty skirt. I think it would also fit a leather mini skirt, right?
The skirt itself it from the label, EDITED, a German brand with stunning pieces and a great sense of style. They surely know how to catch up trends. Finally, I decided to wear flat white sneakers from Adidas. I had never seen this model before scrolling down AboutYou and I have to say these brought me quite some good feedback. Also super comfortable and easily combined with all kind of outfits.
Outfit:
Sunnies: D&G
Coat: Vintage
Sweater: Love Moschino via AboutYou
Sneakers: Adidas Originals via AboutYou
Pictures by Fortunat Lüthi
XX
Sarah