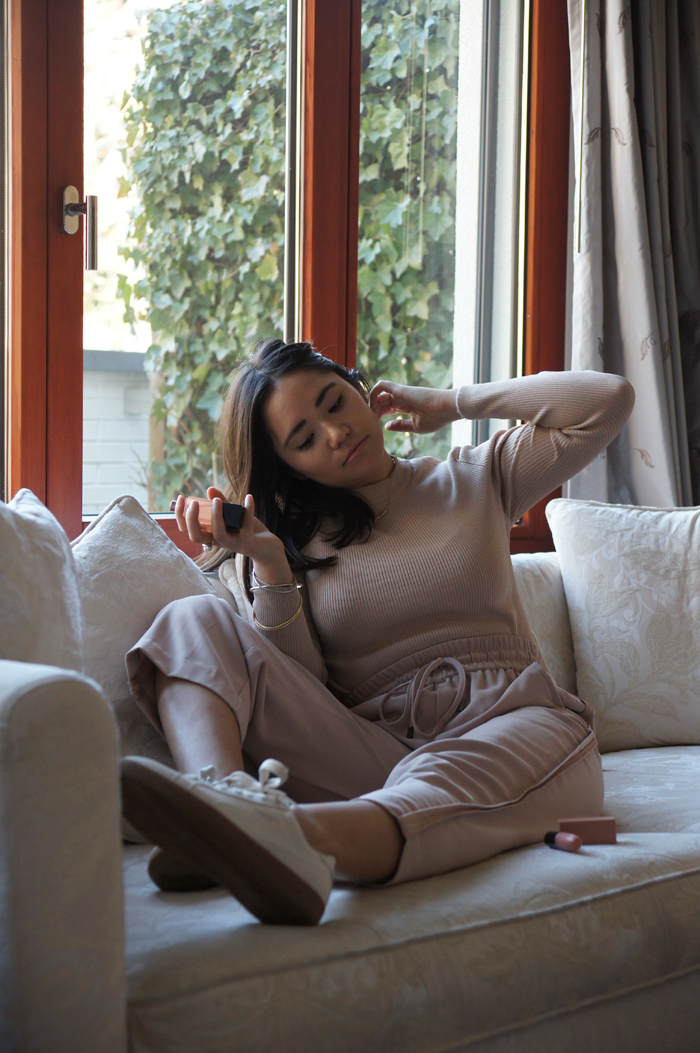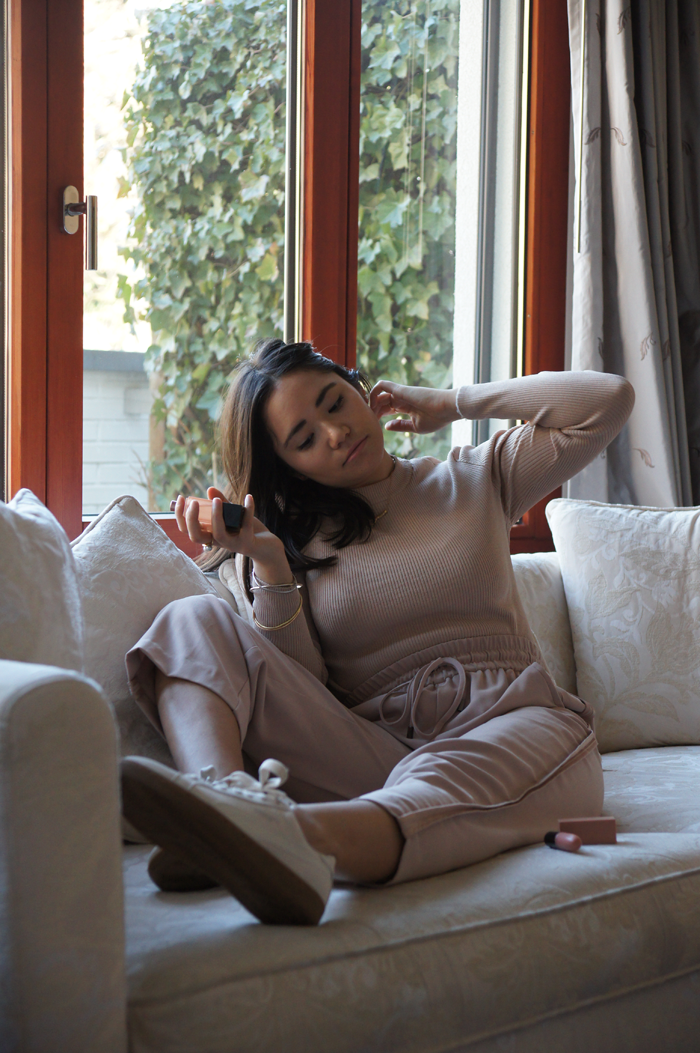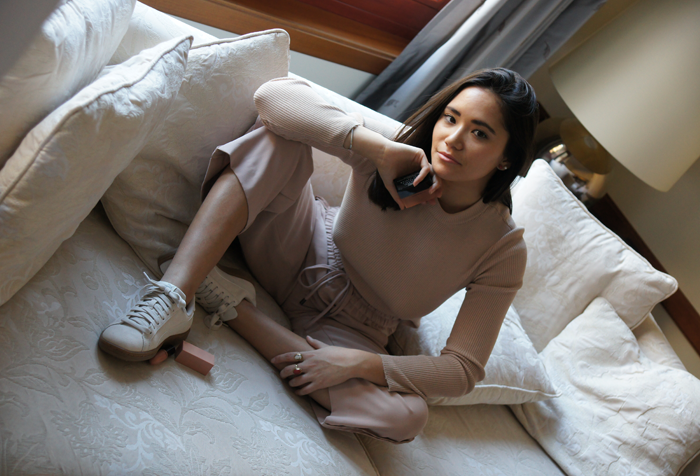 MAC COSMETICS CREME D'NUDE LINE
When you're addicted to nude and you wear a complete look including makeup and perfume. This is what happened back in our suite in the Victoria-Jungfrau Hotel. So basically, MAC Cosmetics launched earlier this year a line of scents (shadescents) which derives from their best seller & favorite lipsticks – Ruby Woo, Velvet Teddy & Crème d'Nude for example. It is no surprise that I got the Crème d'Nude lipstick and its fragrance. I like to mix the lipstick with darker tones as well. The perfume smells incredible, it contains musk and brings a delicate velvet scent. Very light the fragrance is perfect to wear on a daily spring basis.
Also, I love the design of both lipstick and fragrance. The lipstick plug is dyed in the color of the lipstick, so in my case, you have guessed right – in nude ;). Same thing for the rectangular bottle of perfume, mixed with an opaque glass, a matte nude color part, as well as, a shiny black part. Simple & efficient :).
Outfit: 
Sweater: H&M
Trousers: Zara
Makeup: Crème D'Nude from MAC Cosmetics
Pictures by Fortunat Lüthi
XX,
Sarah