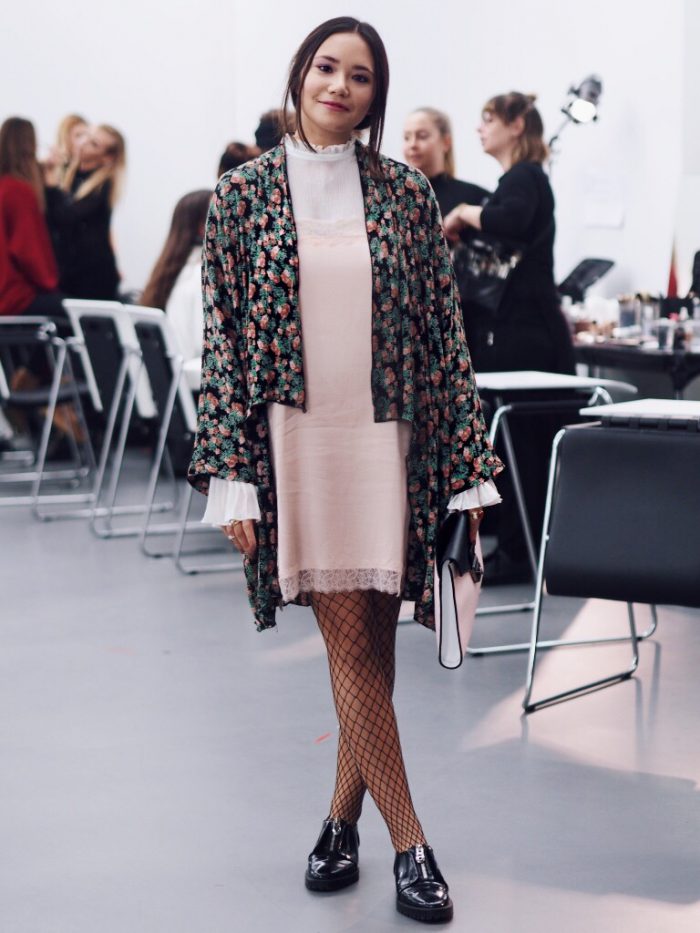 HEAD show backstage with MAC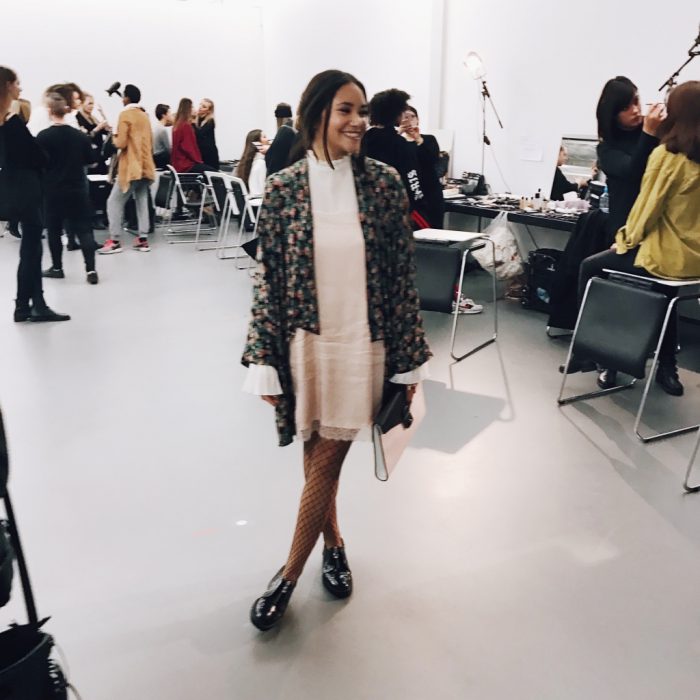 MAC cosmetics is a famous makeup brand. I doubt that anyone into fashion and beauty would be a stranger to the house. Thanks to their great products, they have built a superb reputation by sponsoring most fashion shows during Fashion Weeks, musicals and theaters, as well as, in the music scenery. MAC cosmetics offers many ranges of product for a daily makeup or for any special occasions that would need further glitters. There are tons of cosmetic brands that I love, and MAC is definitely one of these. I am addicted to their lipsticks, powders, and mascaras.
I wanted to share that event on the blog. It was at the HEAD show. Basically, HEAD is a school of design in Geneva, and there are a Bachelor and Master programs in fashion design. Every year the students present their collections to the public, they organize a pretty big catwalk and show their self-made pieces of clothing. It was the first time I attended the show, I got invited by MAC cosmetics that was their sponsor for the event. I had the chance to stop by Globus and sat in the MAC makeup corner in order to get pampered. How lucky is that? To be honest I am always freaking out about makeup artists putting some makeup on me. I know it could be stupid, but it has happened that after the session I could not recognize myself onto the mirror. What a drama queen! Sorry not sorry, you want to feel empower by the makeup and not the contrary… right? ;) So, as I was wearing a pastel pink slipper dress, I wanted a romantic look. What is that? No idea, really, but the makeup artist obviously got it and made me feel like a princess.. ahaha. The final touch were mauve glitters in the inside corners of my eyes – isn't it super-cute?
After the pampering session, we headed to the show location where we could chill backstage and meet MAC Senior Make-up Artist, Kathrin Jokubonis, for Switzerland, Germany, and Austria. It was great to be once behind the scene and see the buzzing of the preparation of a show. The show itself was quite impressive, I apologize for my shitty pictures though, front row doesn't solve all problems ;). No more seriously, I did snapchat the whole show, and then, realized that I had only a few photographs, and half of them were totally blurry, but who cares? – you get the spirit. No kidding here, though, the designers were pretty amazing, so many pieces that are totally wearable and not only crafty as supposed from many fashion schools. Anyway, in Switzerland, we have good designers. I was super happy to be part of the event and discover Swiss talents. Thank you, MAC!
Outfit:
Light blouse: H&M
Dress: H&M
Jacket: Ganni
Clutch: Longchamp
Fishnet: Avant-Première from Manor
Shoes: Zara
XX
Sarah