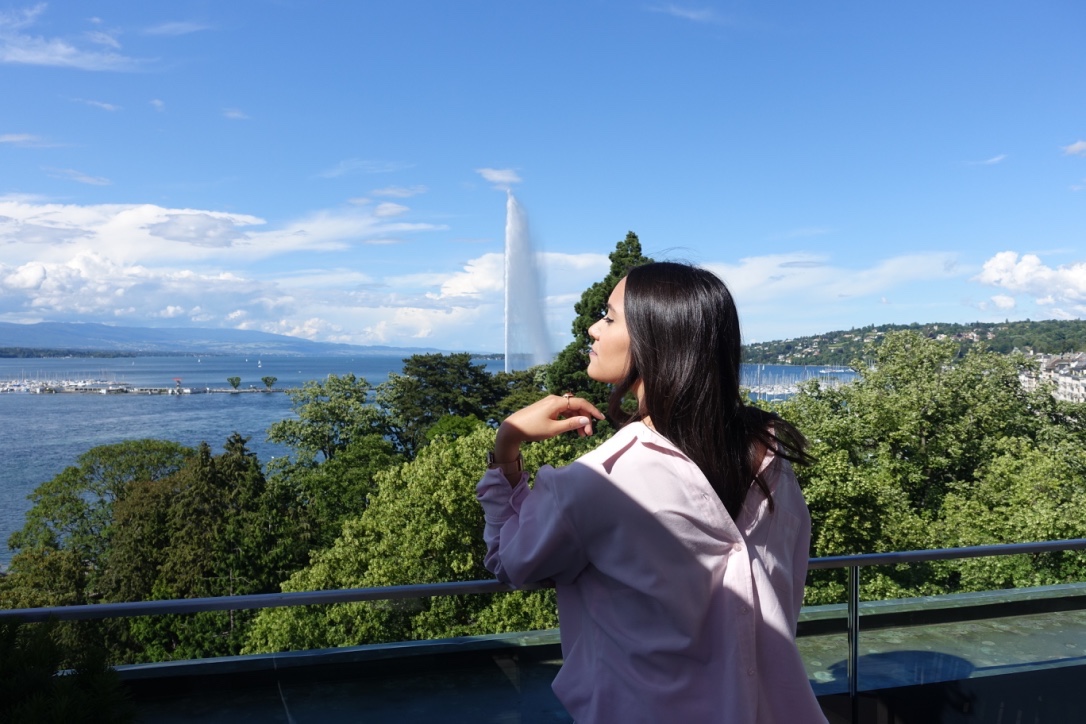 5 Lounge Rooftop Terrasse on Fleek!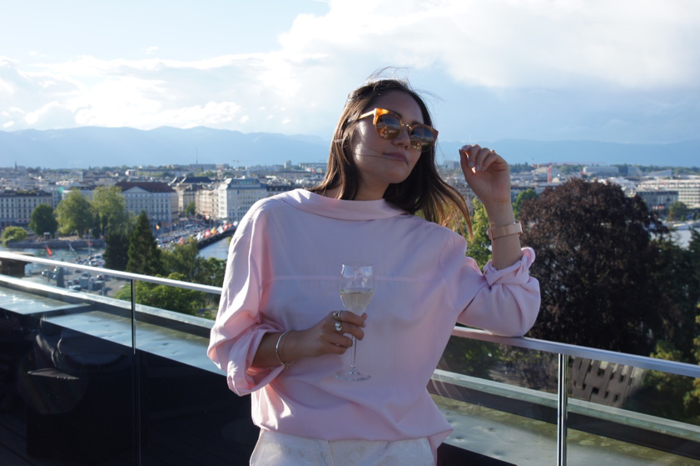 Rooftoping is something that I love. I mean, who does not? These kinds of terrasse are usually located in international metropolises, where it is better to get some height in order to see something between skyscrapers. Ok, we are in Switzerland and I guess our big cities cannot be compared with New York, London, Hong Kong and other busy ones. Still, we have amazing landscapes, pretty lovely city center, so why not having more rooftop terrasse? Since it is coming slowly to Switzerland, I believe there are a few, but we have to find them. The summer heat is kinda here, for now, and this should be the perfect timing to enjoy some rooftop after work with your friends. Two weekends ago, I went with Forti to the incredible 5 Lounge rooftop at the Métropole Hôtel in Geneva. It was like rediscovering Geneva and its famous Jet d'Eau.
The Métropole Hôtel is located on the rive gauche, one of the very few luxurious hotel offering a direct and sumptuous view on the Jet d'Eau and the lake of Geneva. It was the first time in Geneva for Forti, and trust me, he loved it. The hotel is right behind the Jardin Anglais, and the coup d'oeil is simply breathtaking! We even got lucky with the weather, it was a Friday evening (the rooftop opens at 5pm until 1am) and the sky was not that blue, but happily the clouds did not stay above Geneva and we could enjoy our evening. Apero, champagne and some tapas for the beginning for that Friday late afternoon. No better place to share some drinks and plate with Forti. However, the rooftop is not that big so it is preferable to reserve a table. Dj, cocktails, good food to share, and a unique view on Geneva, we could not be happier and more pleased! 
Concerning my shirt, I am wearing it back-to-front, I kinda like it like this. I love having an open-back top or shirt and I find the collar of this one good to wear it backwards. Plus, the look totally fit the casual and chic spirit of the lounge. I mean the terrasse is part of the 5* hotel, but no need to dress up to the nines and stay cool and enjoy!
Outfit:
Sunnies: RETROSUPERFUTURE
Shirt: Vintage 
Trousers: NafNaf
Pictures by Fortunat Lüthi