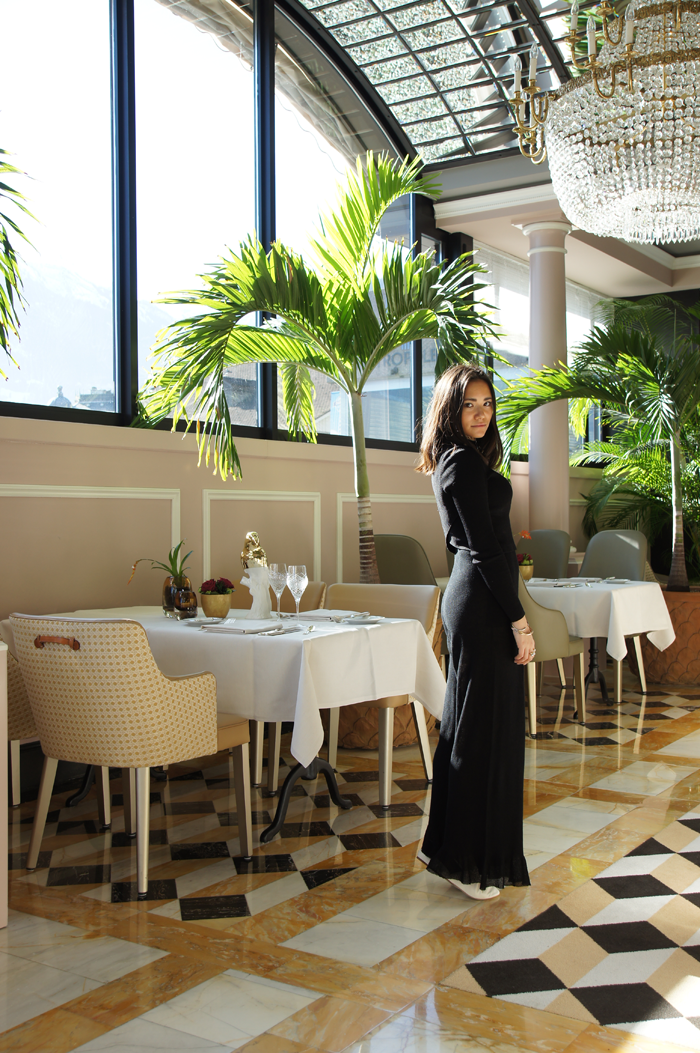 H&M STUDIO: Welcome to Art Nouveau best place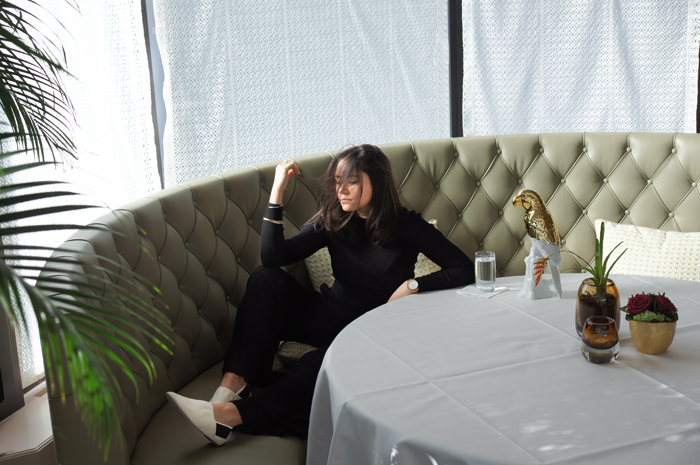 Here is another shooting from the #H&M Studio Collection SS17 available in stores and on their website. The trousers and leather slippers are so comfy. I love the shape of the pants, loose, well-cut and of course there are ruffles. The collection is almost sold out (online) already, but if you like black and white pieces of clothing you definitely need to check it. 
The place, La Terrasse, is one of the restaurant located in the Victoria-Jungfrau hotel, in Interlaken. I love the design and architecture of it. It has been renovated not long ago in the Art Nouveau style. If you have the chance to go to Interlaken once, please stop by La Terrasse, it is just an amazing atmosphere. 
Outfit:
Sweater: H&M (normal collection)
Trousers: H&M Studio Collection SS17
Slippers: H&M Studio Collection SS17
XX
Sarah