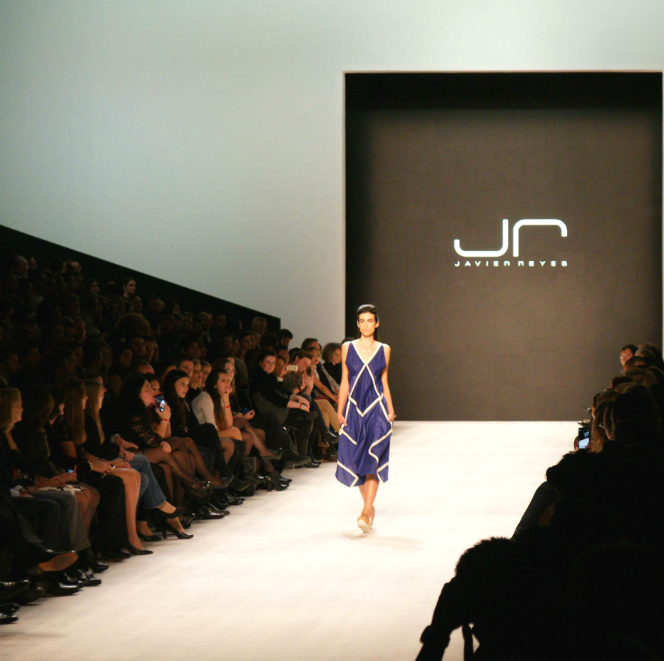 Mercedes-Benz Fashion Days in Zürich
Swiss Selection Part I
Javier Reyes: As simple as elegant is the new collection
Spring/Summer 2015 of  Javier Reyes.
This shows a determined woman
who's at the same time very relaxed.
Most of the dresses are made of linen,
which is a very comfortable material 
to wear while also staying very chic! Funky shoes are noticed!
Ps: I adore the haircut's choice for the catwalk!
Van Bery: Sophisticated and elegant, with a lovely touch of Japanese 
inspiration! Flawless is the new Van Bery's collection Spring/Summer 2015. Love 
the different Origami Jewelry! Further the final, with the long, red 
and light dress was amazing!  
Aziza Zina; Their new collection Spring/Summer 2015 promesses
to make us dance! On a tango rythme the models were walking
with determined steps, women are strong as just as beautiful and
sensuelle! A lot of black, but, with subtiles touch of red and also
fuchsia for this collection. The materials allow prefect dresses'
cuts. The bride is sumptuous, the slit dress makes the whole
difference with a traditional wedding dress, and still stays very chic 
with the second lining made of lace! Totally in fond of it!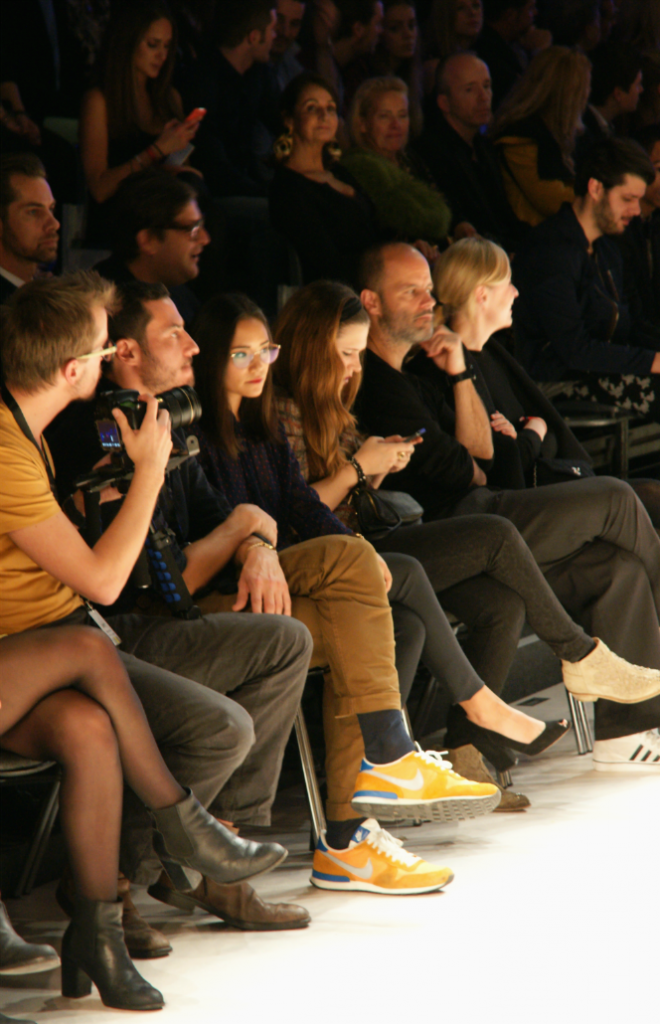 Pictures by Fortunat Lüthi
Me, attending the Fashion Shows
All pictures by Fortunat Lüthi
MBFDZ – I was invited two weeks ago to the Mercedes-Benz
Fashion Days in Zürich. It was on Saturday 15. November, so it
was the closing evening of the MBFDZ. Anything has to come with
an end, and this was it, finally, ending these Fashion Days with the
Swiss Selection. A beautiful selection of Designers who are based
in our little tiny Switzerland, Javier Reyes, Van Bery and Aziza
Zina are three designers of them. The Spring and Summer 2015
promesses to be rich in diversity and a lots of flawlessly combinations.
Looking forward to show you the rest of the Swiss Selection!