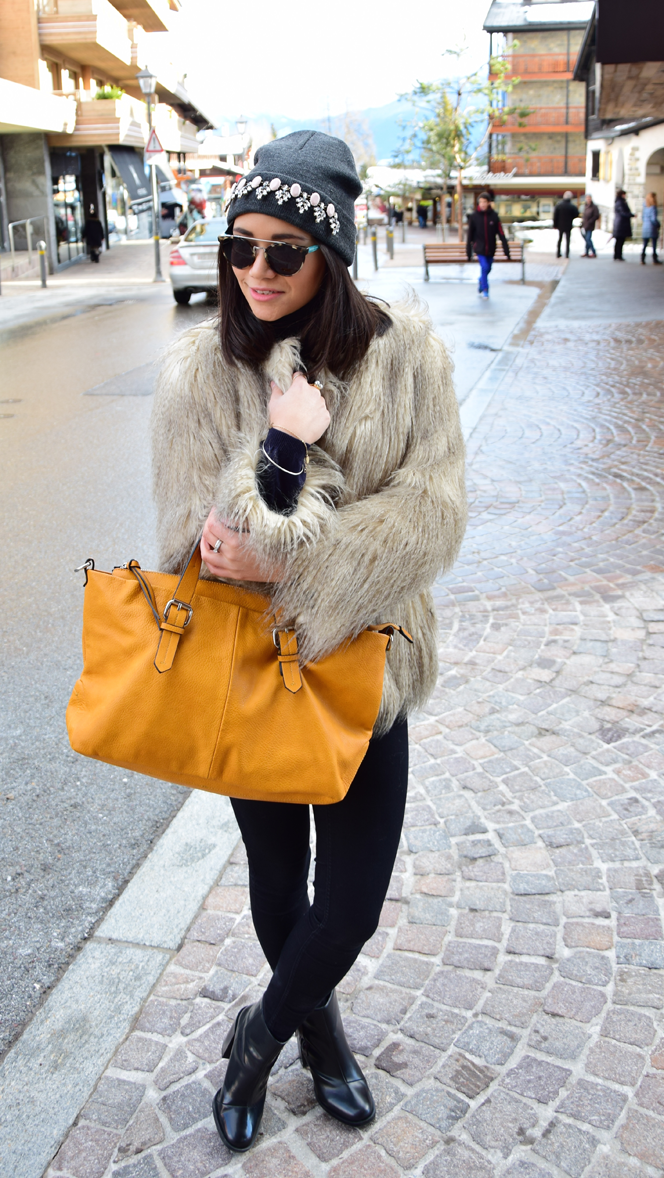 Street Style in Crans-Montana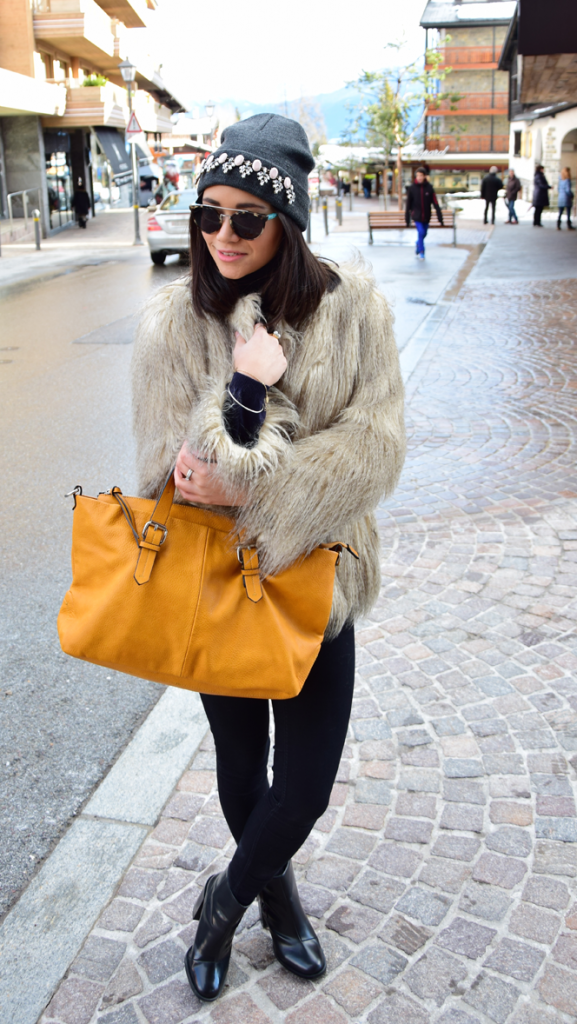 I know, I'm walking in Crans-Montana as if I would
have walked in those streets of big cities. But guess what? There wasn't that
much of snow and the weather was pretty warm! Instead of snowboarding that day,
I went shooting this outfit in the streets of the ski resort.
I admit that some extreme sportive girls kinda looked
at me, like if I was stupid not wearing any ski clothes or something like that.
But you should know that Crans-Montana is also very known for the chic and
fancy style of people who are coming during holidays.
For my part, I'm not trying to be chic or anything,
I'm just wearing this beloved faux fur vest from Zara. Since I got it I cannot
stop wearing it! I like its material and I was very surprised (in a good way)
how soft it is!!! It looks like pheasant feathers. Fondly in love with it! You
should check the sales, there are really good bargains to make! Enjoy!
Outfit:
Beanie: DIY (Do it my self), originally a hat
from Pieces