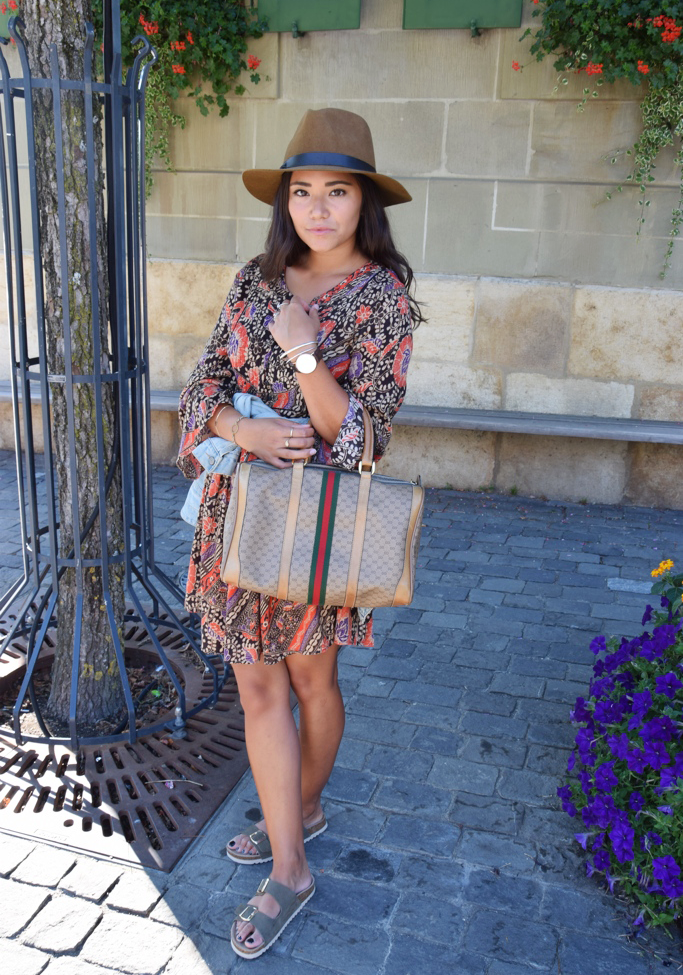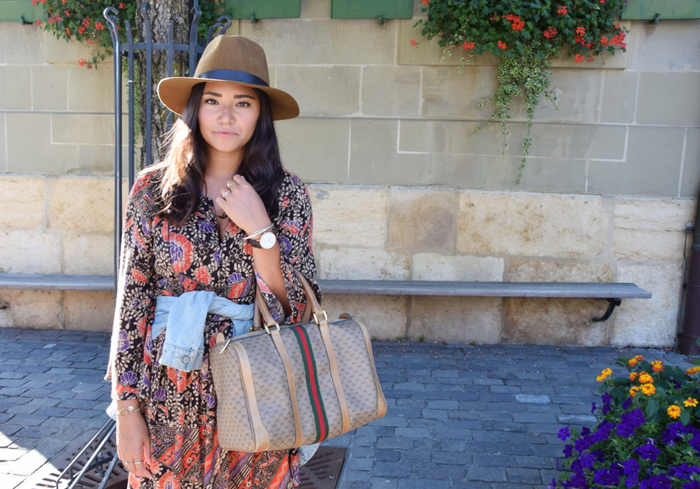 Holidays are almost finished but I have to admit that I am kind of happy about it! On Monday, I will start a new major in a new University in Lucerne – Switzerland. I couldn't be more happier to finally study something that already talks to me, even if I haven't started yet! I will be studying Design Management International, which is so interesting! Omg I'm just too lucky!
Anyway, I wanted to share with you an outfit from the past week. The bohemian mood is still on, and my love for Retro hasn't change much. I took with me this top handle vintage Gucci bag. I am not a huge fan of this form for handbags to be honest, but that one was also from my mama..I knoooow she has goodies, which are oldies as well (if you have read one of the latest posts ;) ).
So, my boho outfit needed to stay casual, so I chose to wear my lovely wanna be Birkenstock sandals. I have threw away mine, I know right.. How could I do that? I have to admit that after wearing them so much I kind of destroyed them, especially when I was living in a very rural village in Nepal, last summer doing some volunteering job. I was planning to buy new ones, but I saw these with their khaki color and this sparkling touch of gold, I mean I couldn't resist longer. 
Outfit:
Hat: Caroll Paris
Dress: Zara
Bag: Vintage Gucci
Watch: Daniel Wellington
Denim Jacket: Gap
Sandals: Oysho