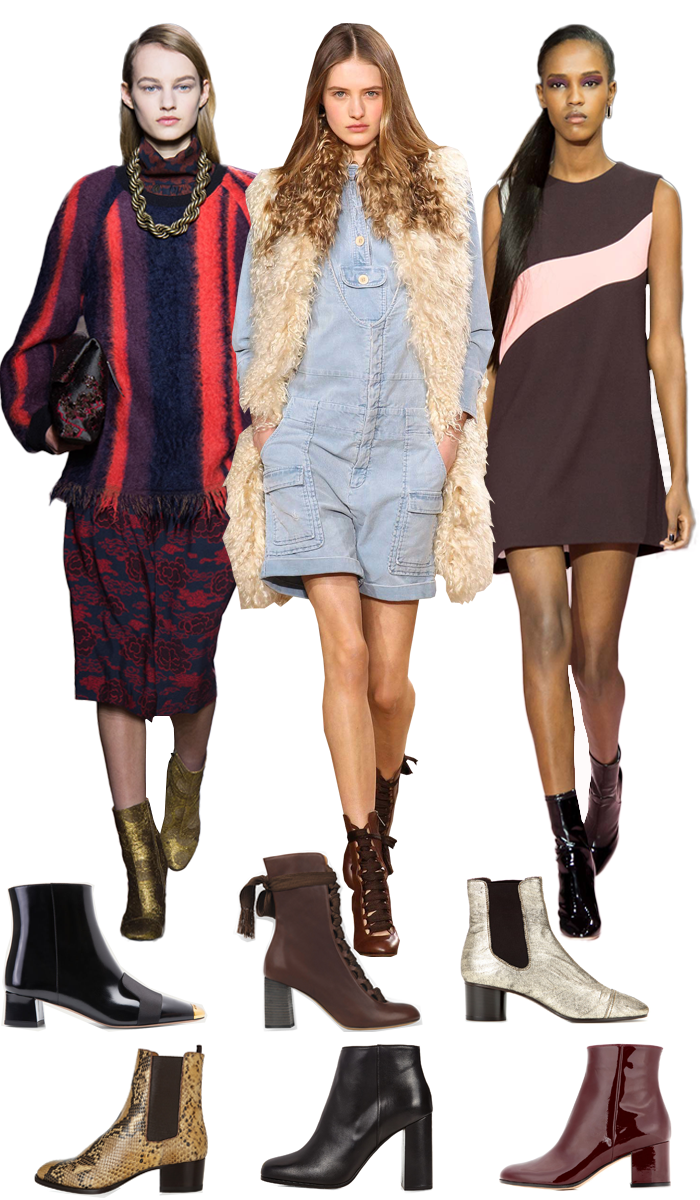 Sundaze: Trend booties aw15 Selection
Fall temperatures have started and even if I really appreciate this period of the year, I am not sure yet about this pouring weather in Switzerland. Anyway, since my last Sunday post, about this look that I wish, made up with the Bally ankle boots, remember? Booties from the seventies are the big thing for this upcoming season. So I have decided to talk about it today on the blog.
Plus, as we are Sunday, I have decided to publish every Sunday a special article, concerning trends or outfit that I cherrish! What do you think?
So, as I was saying' boots inspired from the 70′ are seriously a season must-have! I couldn't be more happier, I think that stilletos are pretty and very chic, but these thicker heels are just amazing and ankle boots are the best! First, you won't hurt your ankles by walking in a city with a bunch of paving stones, plus you have a better balance, and of course, your feet are not freezing, I guess that's the principe of wearing boots.. 
They are just perfect, I mean you can easily combine them with skirts or flared jeans, as they are tiny enough at the ankles. Seen on different catwalks presenting the AW15 collections, earlier this year, in February, they will complete any outfits by bringing a class and powerful independent woman statement. From patent leather, to animal prints or laced up, there are enough of these for any types of style! Shoes of our dreams, here my little selection: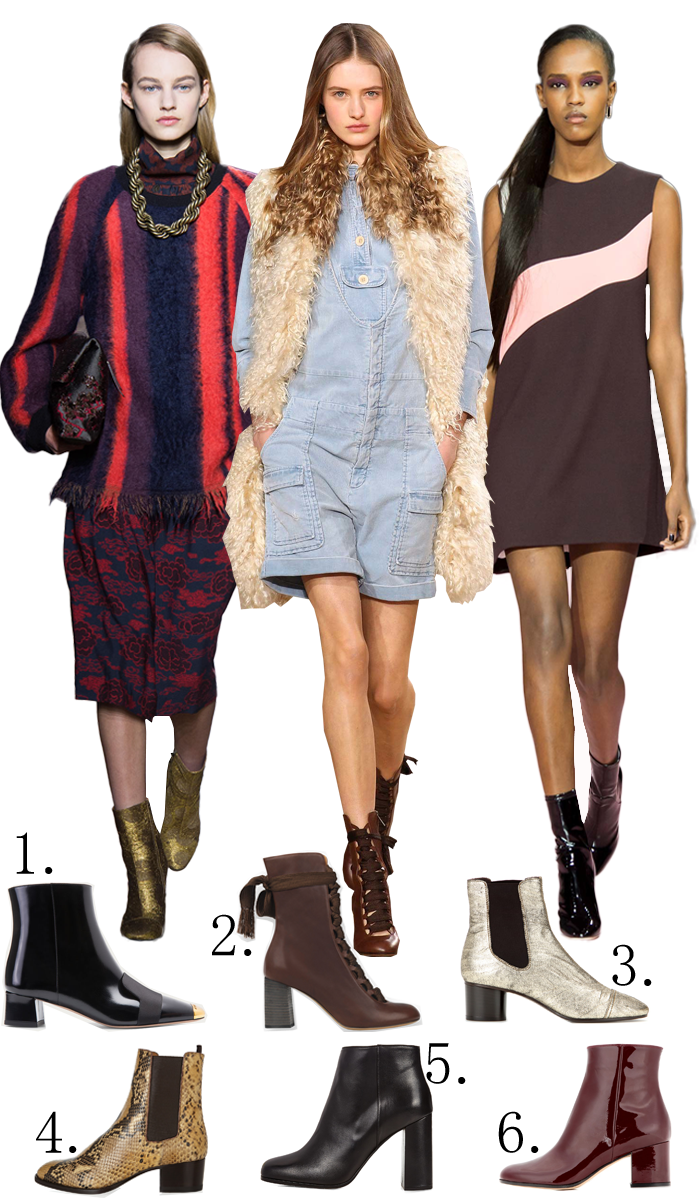 Selection:
1. Bally (Minelli Budget)          2. Chloé (Topshop Budget)          3. Isabel Marant (Gaudi Budget)
4. Saint Laurent (Mango Budget)          5. Max Mara (Zara Budget)          6. Gianvito Rossi (H&M Studio Budget)