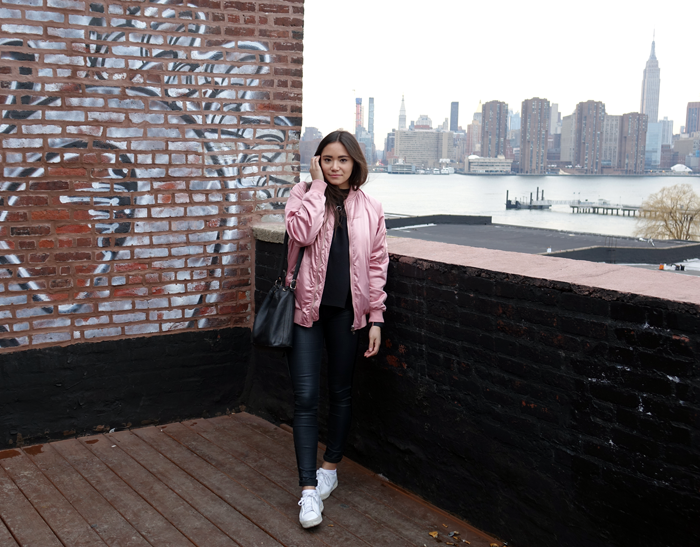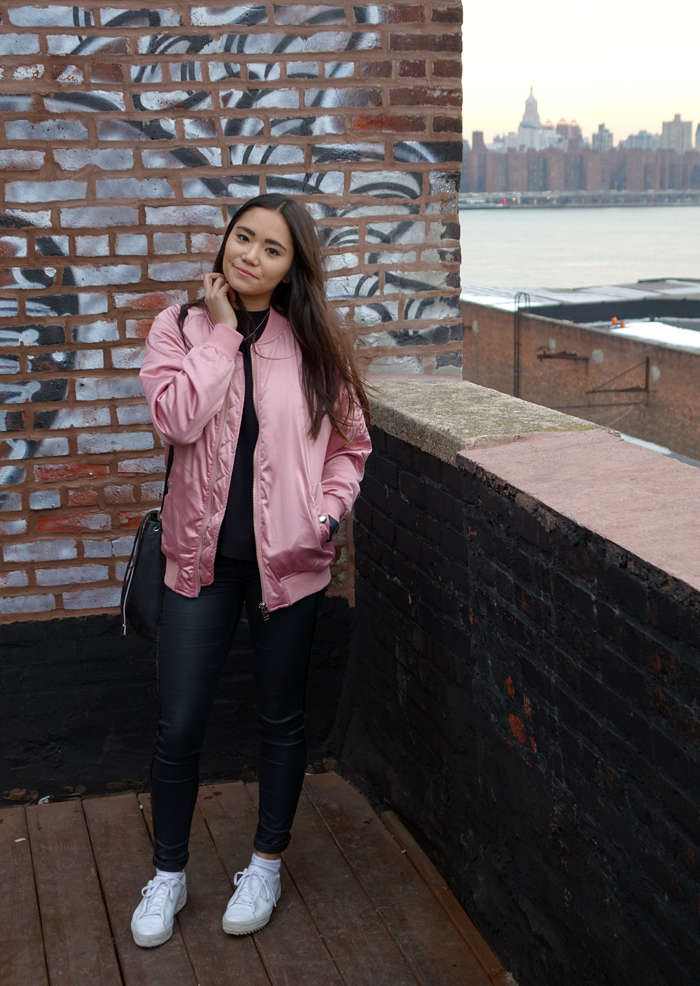 So that was a special day after almost a week back in New York. Forti and I went for a Sunday brunch with a dear friend of mine, Leticia. First, we took a bus from Flatbush Ave. and  the subway towards GreenPoint, in Brooklyn. If you haven't been to GreenPoint yet, the neighborhood is located up North (Brooklyn) very close to Queens and only a few stops away from Manhattan. It is a lovely area full of cute shops, vintage thrift stores, coffees and restaurants. Also, on Sunday there are a bunch of markets happening in such cool places. Plus, you have an amazing view on the city and its skyline!
While walking around we just got in a still-under-construction building, in which an amazing design furniture shop is located. We realized that a lot of people were coming down from top floors, so we decided to go up and took the lift. Surprisingly, a market was set up in a spacious space with large windows. A DJ was playing some music and you could find about anything, from food, to clothes or accessories and books. Anyway the place was great and we got there totally spontaneously! The view from the rooftop was just perfect and we shot, again, spontaneously. 
The sunset, the skyline and the soft touch of pink were fitting my incredible bomber jacket. The moment I saw it I new I needed it! Purchased from Urban Outfitters in collaboration with UNIF I could never resist it. 
Outfit:
Bomber Jacker: Urban Outfitters X UNIF
Necklace: Loveis
T-shirt: Osklen
Watch: ICE-Watch
Skinny Jeans: Rag & Bone
Bag: Longchamp
Sneakers: Adidas