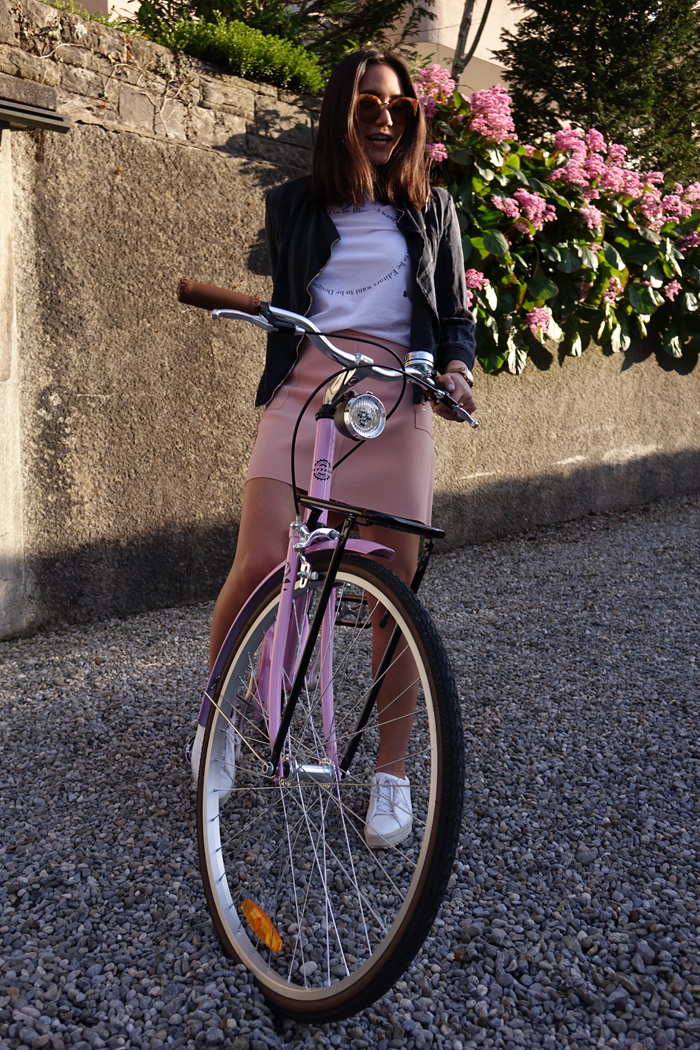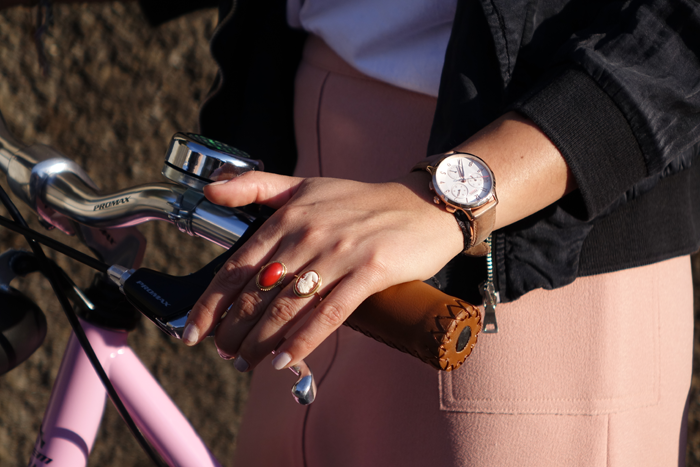 Here I go with a little springish outfit. I am not sure if it is appropriate to the Swiss weather, but I like it. First of all, you have to know, that I am usually never too dressed when it is sunny. I like wearing shorts or skirts in the summertime. As I am living in the city of Lucerne I wanted to have a bike. Not any bike, but a city one. I am not into mountain bikes anymore, not that I was once upon a time, but younger, I did use one. CommonI was young and kinda wanted to be like my older brothers, so I guess mountain bike won over little cute pink velo. And guess what, ten years later I am missing my girly bicycle and just bought a super cheap one on Internet (gonser.ch). 
I wanted a simple one, cute and if not black then I would go for pink. I think it fits me and it is pretty okay to drike in Lucerne with that one. Plus, I don't think many people would try to steal if from me ;). 
Combining mini skirts and sneakers or platforms is totally going to be my thing for this summer. I like to walk around bare legs and we all know how wearing sneakers is the best you can choose. So, if I can even win some centimeters with some lovely platforms, I say Yes, of course! 
Outfit: 
Sunnies: RETROSUPERFUTURE
Choker Necklace: Asos
Jacket: Zara
T-Shirt: LaPiccolaTshiteria
Watch: Fossil
Rings: Vintage
Skirt: TopShop
Sneakers: Adidas
Velo: Totem