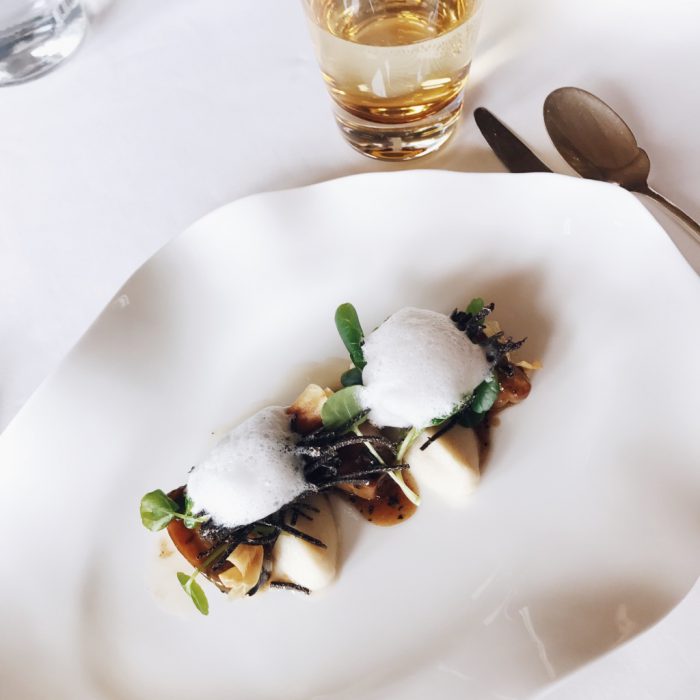 What about a culinary journey?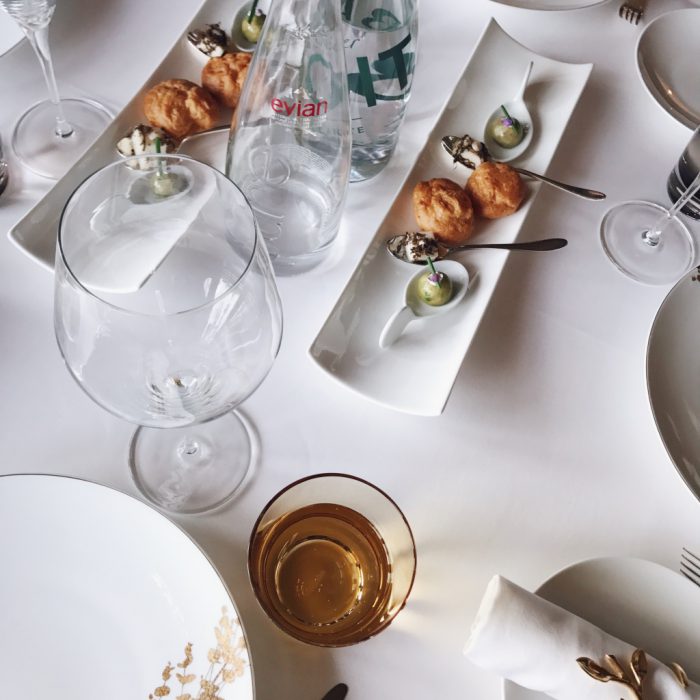 If you remember my Instagram stories well, last January I was cordially invited to the Loti, one of the tasteful restaurants from La Réserve Hotel in Geneva. I am sure that it rings a bell now… right? Correct, right after my juice detox I jumped into the train and went straight to Geneva for a delicious lunch. So first of all, you need to know that the Loti has a tree right in the middle of the room. Yes, it is a real one, that gets flamboyant ornamentations following the seasons and periods of the year. It was a first for me at the Loti, so you can imagine how surprised I was to discover a tree inside. Pretty amazing, it felt like you entered an enchanted world.
Anyway, the Chef étoilé, Jérome Banctel from La Réserve Paris was in Geneva for bringing his elegance and delicate French cuisine next to Virginie Basselot (Executive Chef of La Réserve Genève). By his presence, the Journey around the World in 80 days started. The concept is to discover savoring specialties from every part of the globe at La Réserve in Geneva. It will last until March from French, Chinese, or Russian to Moroccan cuisine. It was a pleasure to taste the delicate menu from the Chef Banctel in Geneva.
From little-revisited oysters as appetizers to a delicious entree with Jerusalem artichokes. I was surprised by the vegetarian entree, it was incredibly tasty and with interesting textures. From coriander to curry, it did not feel like traditional French dishes but also a voyage with Asian touches. The dessert was composed of fresh citrus fruits on a biscuit, the perfect ending to a refined lunch.
PS: I love the porcelain crockery, so charming with the golden details.