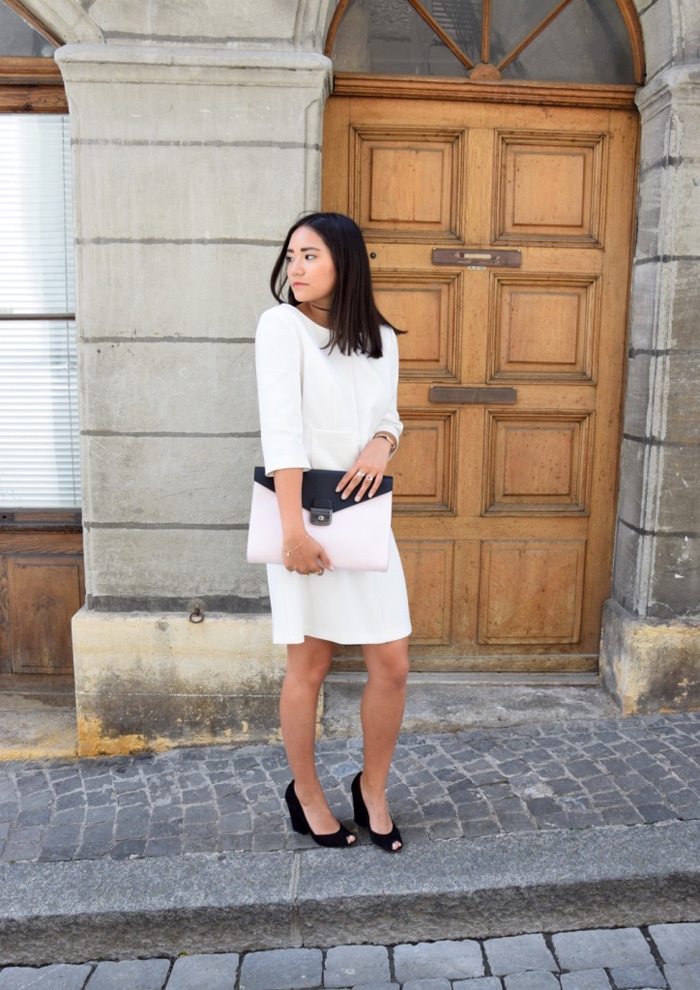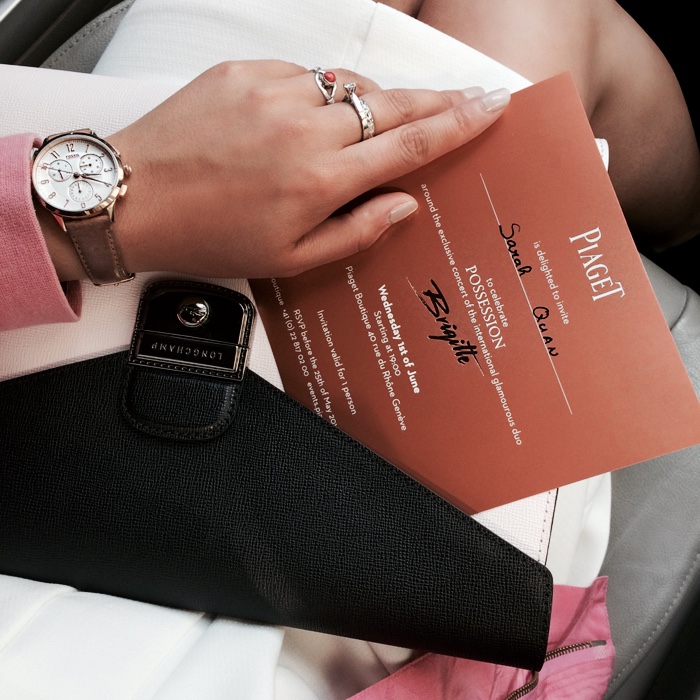 Remember the contest with Piaget? You probably have been harassed in order to vote on Facebook, right? I am not really into those Facebook contest. I don't like when people keep asking me to like or vote something and guess how I felt when I had to ask my people to do so… I know and I am sorry if you have received more than one message from me. Anyway, I had the chance to be a Piaget Ambassadress and to attend a lovely evening – women only. It was great to finally meet other ambassadresses aka talented women with something to say. I feel that being in a community of women empowers ourselves, just as wonderful pieces of jewelry. So let's back to the evening, my awesome best friend came with me and we enjoyed a date night in Geneva. I was already thrilled by the invitation when I discover that the Brigitte would come and sing for us! What a cool event!!! We even get the chance to have a private concert from these amazing women. 
The event was already kicking even before starting. We got there, we had some pictures with all the candidates from last year and this year, unfortunately, my pictures are on a snapchat level of quality, so you will understand I decided to not share them on the blog. By the way, you should definitely follow me on snapchat at Fashionboho. Anyway, I am gonna help you picturise the night; drinking couplets of champagne, being in a great boutique transformed into a private concert room and sharing cool moments with my BFF, Eva, and the girls, what else could I possibly ask for? Of course, nothing! But I forgot a major thing, the booth. THE PHOTO BOOTH! The coolest thing to have at a party! Take some memories with you back home. Pictures will never be outdated, hopefully not and you just had fun in the capsule. 
Concerning my outfit, I wore a very elegant dress from Ba&Sh. Not so boho how we could have expected from them. They do have beautiful and very chic looks. I love the brand. For me, Ba&Sh is free, sexy and classy with bohemian vibes. I adore combining casual pieces with more elegant ones. I chose to wear a pink raspberry bomber jacket bought some days earlier in a second-hand store. Plus, my wonderful clutch bag from Longchamp. I think I am not ready to separate myself from this beauty yet. Meaning, you are going to see this bag in many upcoming posts. 
Outfit:
Choker Necklace: Asos
Bomber Jacket: Vintage (no brand)
Dress: Ba&Sh
Watch: Fossil
Clutch Bag: Longchamp
Heels: Bally