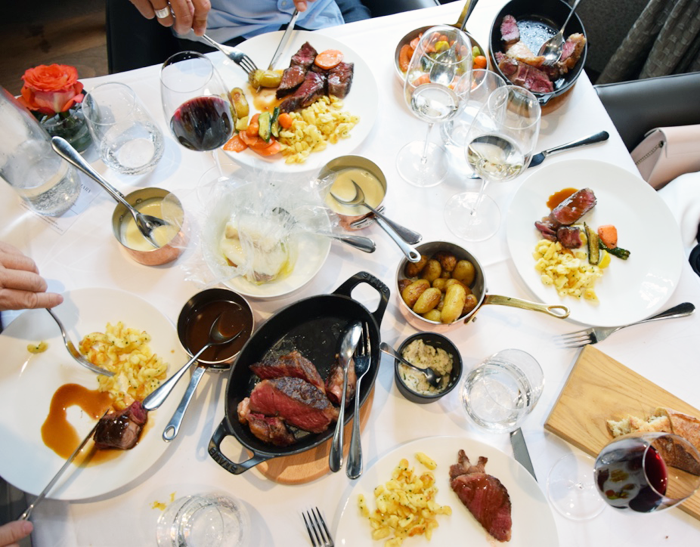 A Sunday lunch at the Royal Savoy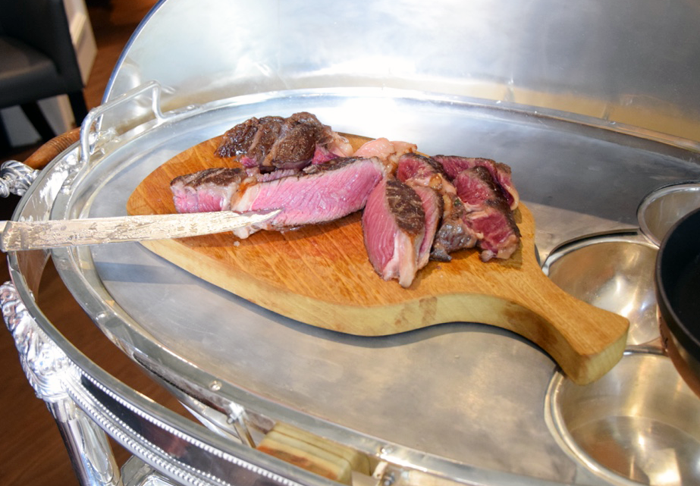 It was a lovely Sunday at the restaurant of the Royal Savoy Hotel, in Lausanne. A bunch of bloggers and journalists united for sharing a delicious meal altogether. I had the chance to seat with my beloved friend blogger Sofia Clara, and two gentlemen, both journalists. It was an interesting table with many subjects of discussions and of course, some incredible assiettes. We first went for four different entrees. We had some eggs with mushrooms, some quinoa salad including goat cheese and raspberries, knuckle terrine and seasonal asparagus with prosciutto. Each first meal were good and we shared every bite of those tasty plates.
The concept is simple, served on Sundays, in order to find an alternative to the famous Sunday Brunch. It is called Les Dimanches de Monsieur Marc, the chef of the Brasserie Royal. The main idea is to share dishes altogether, just as it was at home. The food was incredible and it felt good to spend a few hours to savour and discussed among friends some refined cuisine. You might know how much I appreciate meat… So, if you have to tell which one was my favorite meal, it will not be that difficult to guess. The Angus beef filet was amazingly flavorful. 
Concerning the desserts, we had a light chocolate mousse. The red fruits pie was also very refined and the rum baba was pretty innovative. These pipettes contained the rum and you had to press on it to add the rum into the cake. As I am not a fan of this alcohol I thought the idea of pressing to control how much rum we desire, was a good idea.